Philippines is famous for its white sand beaches, but there is much more the country has to offer. Like many destinations around the world, there are several pristine, under-the-radar pink beaches around the country. Go off-the-beaten-path and make your trips more colourful (literally!) with these beautiful pink beaches in the Philippines!
1) Sila Island – San Vicente, Northern Samar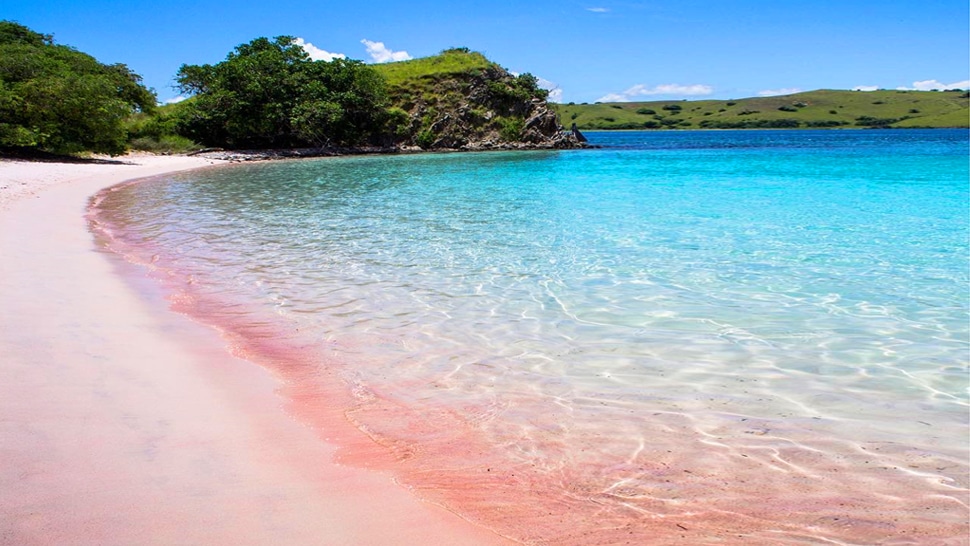 Along with a lot of beautiful beaches in the country, Sila Island has an extraordinary feature. Its pink sand is clean and stunningly beautiful. The caretaker of the island puts in extra effort to make sure that there are no rubbish lying around!
The 2-hour boat ride is worth it especially if you pairing it with a snorkelling and island hopping trip to Capul Island. Just two to three meters off the beach, you will be able to see many colour live corals, reefs and colourful fishes.
The best time to visit Sila Island is between April and May. March and June are fine too as there are fewer people and residents on the island. Meaning, you can enjoy the pink beach all on your own!
2) Subic Beach – Matnog, Sorsogon
Subic Beach is fairylike, peaceful, and prestigious. Fringed by trees, it exudes a sense of wild nature. Located on Matnog, the southernmost municipality of Luzon and one of the country's most populous islands, Matnog is nicknamed "the place where you have to ride a boat to go somewhere else".
If you're looking for things to do here, check out Juag Fish Sanctuary where you can see marine life such as lobsters, sea turtles, dolphins, and more. Aside from marine life, there are also lots of sea caves and rock formations to see and explore on the beach. The sands are so fine and you can view its pinkish hue from any angle.
3) Great Santa Cruz Island – Zamboanga, City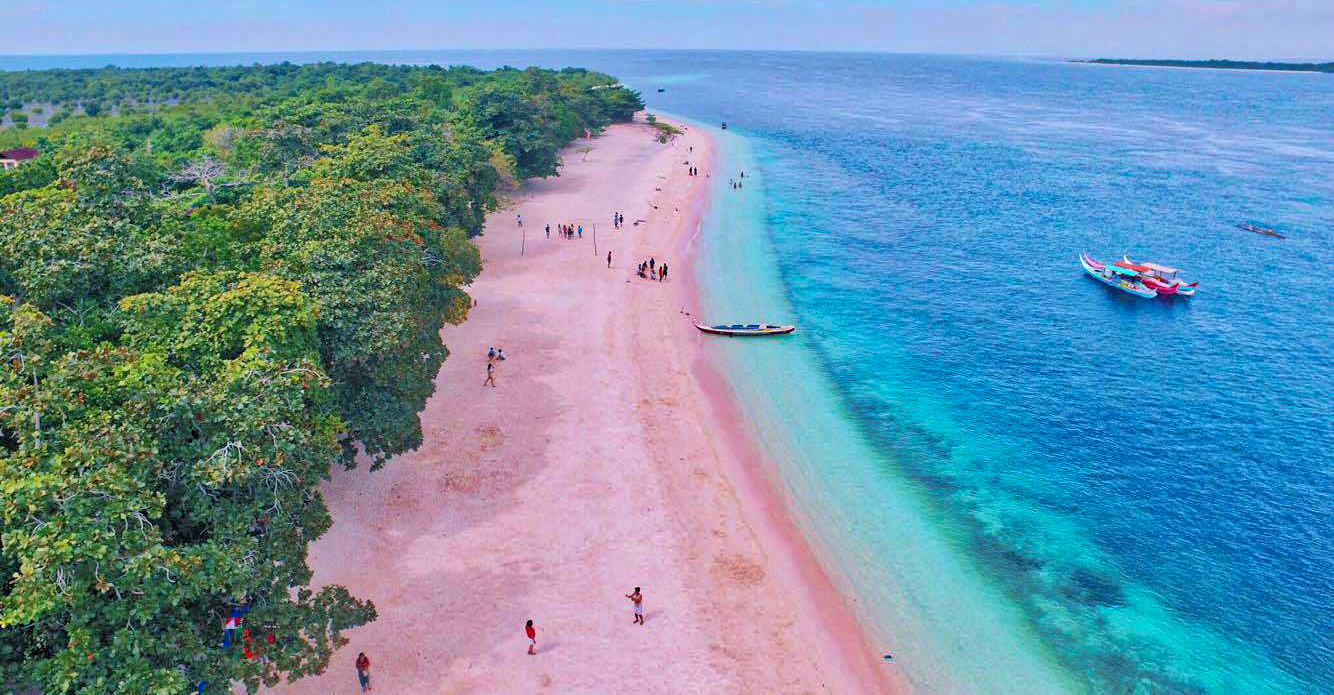 This pink beach is located in the northern part of the Philippines and the most popular pink beach in the country. No wonder why Great Santa Cruz Island is named as one of the world's best beaches by National Geographic!
The pink sands that glow under the sunlight are what make this island so unique. To preserve the area, water activities are not allowed. You might not be able to do activities like banana boat or snorkelling here, but it sure is great place to take it easy.
The best time to visit this pink beach in the Philippines is from February to May. Only 500 visitors are allowed a day so make sure to secure your bookings early!
4) Tikling Island – Sorsogon, Matnog Bay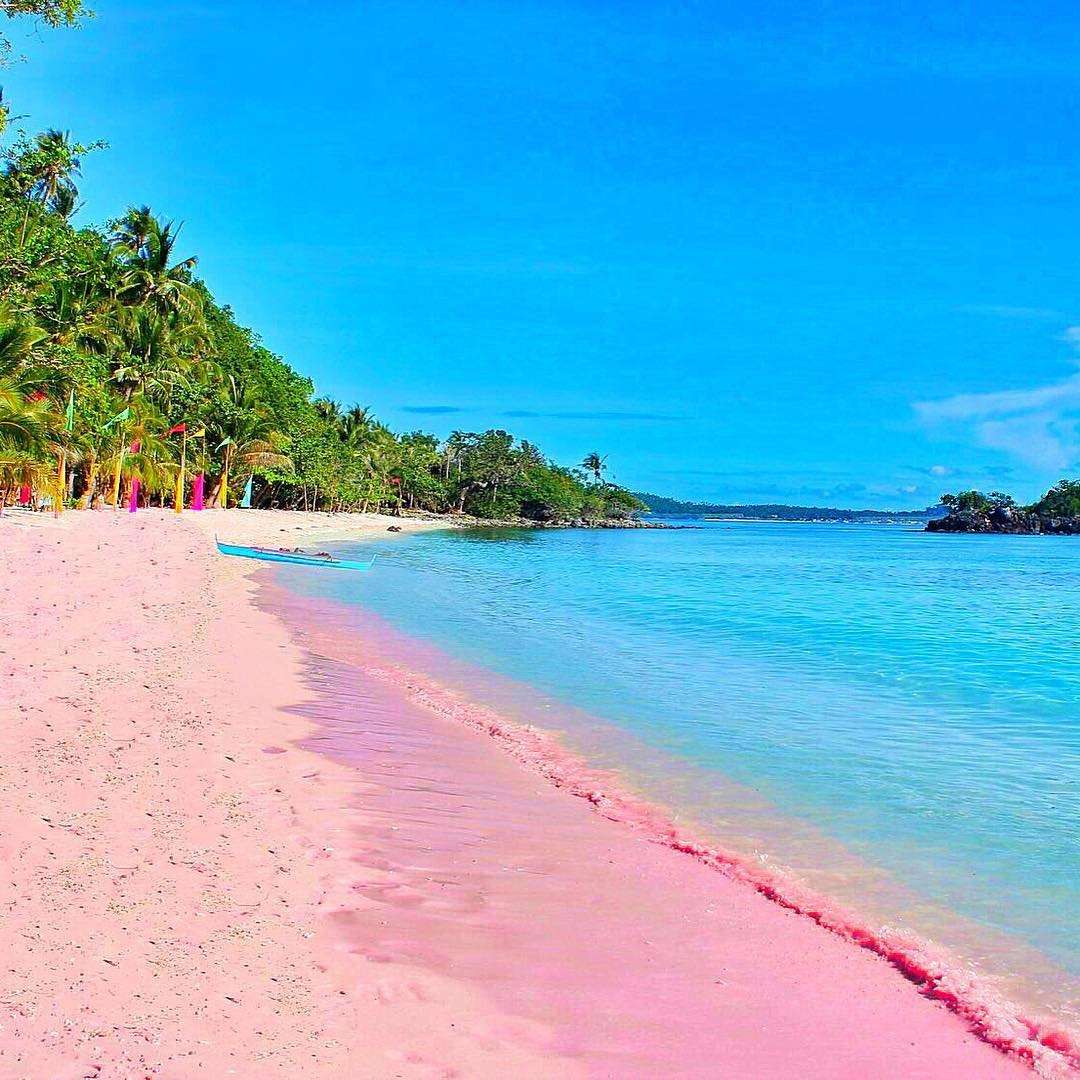 After visiting Subic Beach, Tikling Island can be your last stop. Here you can get a glimpse of aquamarine waves with fine pink sands and scattered corals. Aside from its enchanting pink-tinted shores, Tikling Island is a hidden gem and isn't known to most tourists (yet!)
Juag Lagoon Sanctuary provides fish feeding, island hopping, snorkelling, banana boats, and other adventure water activities in Tikling Island. You can also experience a Palengke – Tagalog for "wet market" – on your way to the island. Here, you can purchase some fresh seafood and cook it on the gas stoves or bonfires on the island!
Nature can truly be enchanting and change our vision when appreciated – especially how She managed to create these beautiful pink beaches in the Philippines! It's safe to say that we're all experiencing some degree of cabin fever with the pandemic. No harm finding relief in dreaming up your next vacation! Why not make it one where you go off-the-beaten-track and explore one of these beautiful pink beaches?