From luxurious to family-friendly, your perfect vacation is waiting for you in Tulum, Mexico! The beautiful resorts and hidden lush beaches are definitely the reasons why a lot of big celebrities love this place. If you're looking for more of a tranquil, laid-back, and calming getaway, check out these 9 picture-perfect resorts you can only find in Tulum!
1) Be Tulum Beach and Spa Resort
Be Tulum is strictly for adults only. This super-chic resort is located in the heart of Mexico's Hotel District – so there are lots of tourist attractions mere minutes away from the place! With their 64 out-of-the-ordinary rooms, Be Tulum will show you the perfect style of vacationing in Mexico! When it comes to dining, the hotel won't disappointed because they offer an in-house restaurant with full modern Mexican cuisine. Need a night cap? Drink up all the cocktails you want in their open-air or antique-chic bars just above the restaurant.
2) Azulik
In Azulik, take full advantage of their outdoor plunge pool and elegant beach club perfect for both couples and groups of friends. Enjoy the eco and spiritual atmosphere with the gardens and palms surrounding the area. The resort is all about fitting in with nature, so they even suggest optional flora clothing for tourists! Indeed, Azulik is designed with the nature landscape in mind. Make sure to try out their delightful cuisines of Mayan-Mexican delicacies too!
3) Kore Tulum Retreat and Spa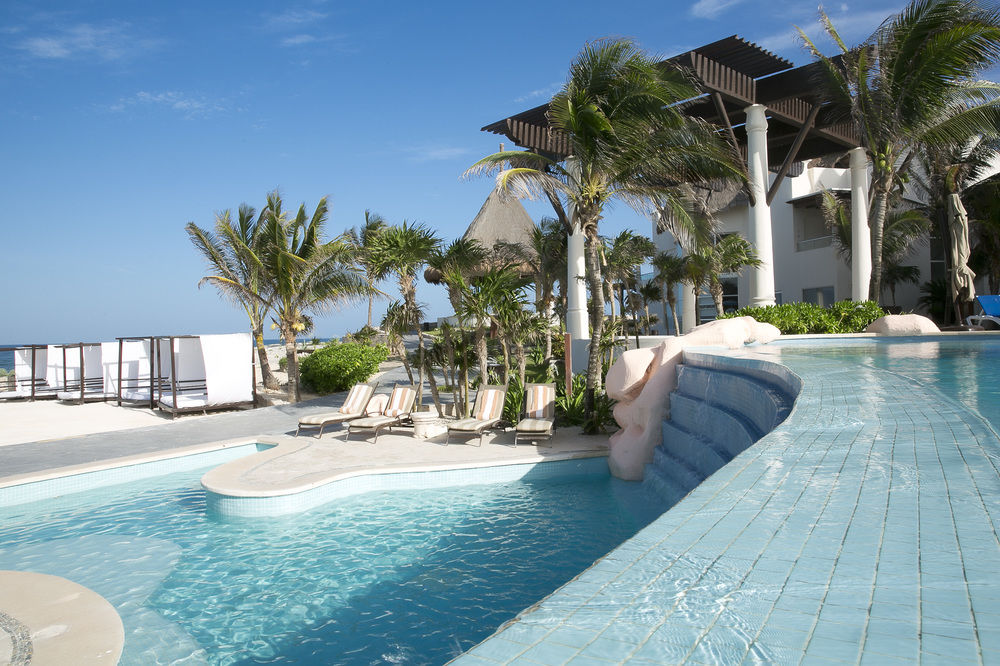 Kore Tulum is between the Tulum Town and Hotel Zone – so it's really up to you if you want an all-activity vacation or just a quiet and relaxing one. They have 94 beautiful suites, all of which consist of a Jacuzzi and a beautiful Mexican Caribbean sea view. Kore Tulum also offers an outdoor pool and hot tub, perfect for couples who are looking for an unforgettable place to celebrate their honeymoon! Enjoy their authentic gourmet restaurants with coffee stations and specialty cuisines too.
4) Dreams Tulum Resort and Spa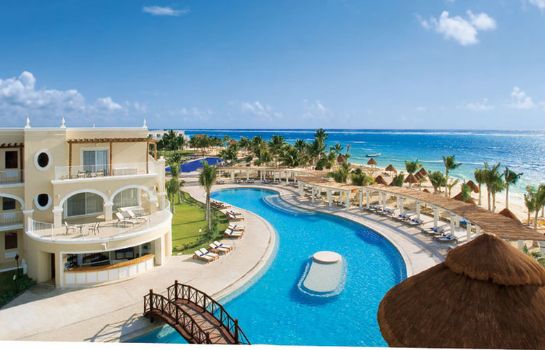 From relaxing by the pool, exploring relics nearby, or visiting the Xel-Há Park, Dreams Tulum is definitely an all-inclusive family resort in Mexico. They have hundreds of hotel rooms, each with a furnished balcony or terrace, so you can just take off your wardrobes and roam around your temporary mini-land while getting a stunning view of the Caribbean Sea! Not only that, this resort has nine restaurants with grills, buffets, and foreign specialty cuisines. Literally the resort of your Dreams!
5) Ahau Tulum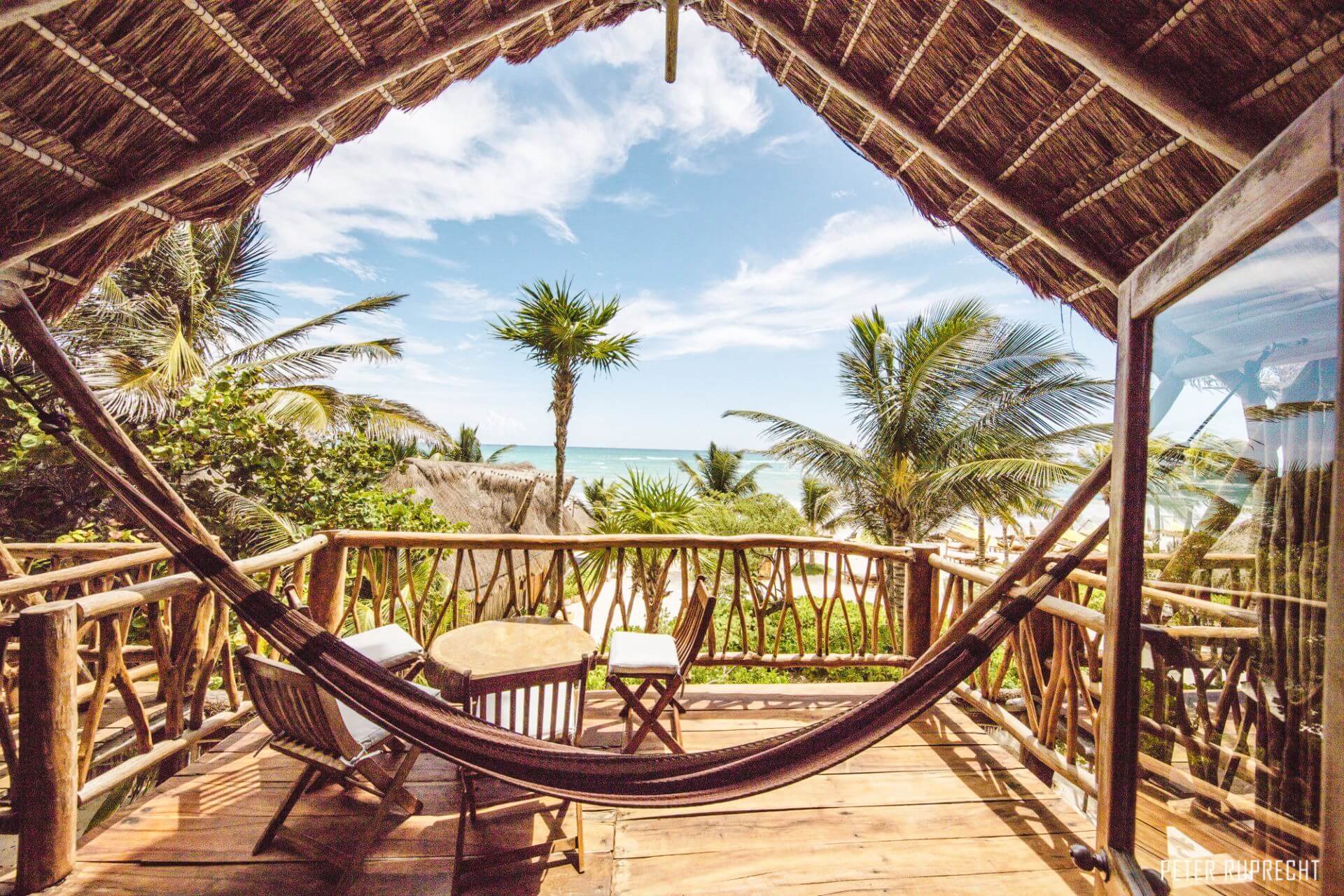 At 800 dollars a night, Ahau Tulum will wash away all your stress and worries as you relax on their pristine beach and listen to the  waves crashing against the sand. This eco-resort is recognized as one of the most prized destinations in Mexico. They also have ancient Mayan relics, ecological theme parks, and the sculpture of 'Ven a la Luz' by Daniel Popper, a South African artist. Rejuvenate with onsite gym and yoga classes that will help you look and feel your best!
6) Cabanas Tulum
Cabanas Tulum is another great spot for unplugging and reconnecting with nature. I mean, who wouldn't want to turn off all their screens and escape from work to experience this paradise? The silky-smooth sands of Cabanas Tulum will definitely make you! In this resort, you can lay on their Naj Naay's beds all day and unwind with their famous Swedish massage. If you crave for more activity, there are also water sports options, and a tiny rectangular pool surrounded by woven recliners and daybeds.
7) The Beach Tulum
Behind the name of this resort is its location – exactly right on the sand! The Beach Tulum is built to give tourists a jungle experience yet luxurious living. It's hardly surprising why this resort is considered as "chic on the shore". It has 28 beachfront rooms that all guests would surely appreciate. Imagine waking up in the morning and seeing the ocean first thing in the morning! Fresh seafood is served at Ziggy's, one of their two in-house restaurants. And if you're all about eating clean, make sure to check out Fresco's!
8) Intima Resort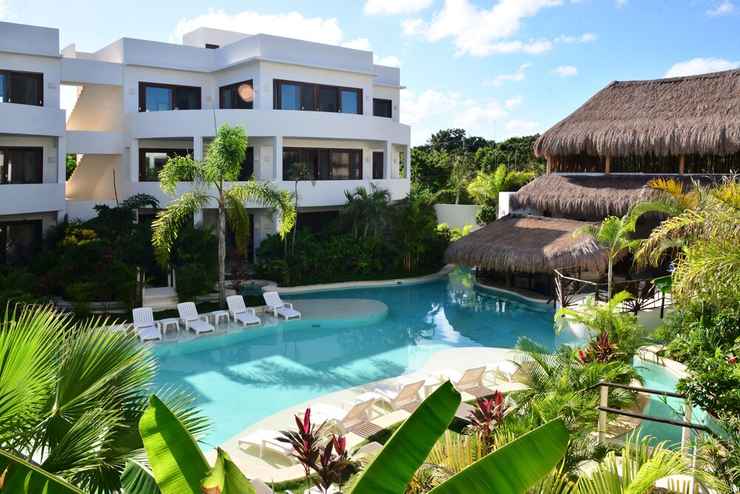 The grounds and tropical gardens of this place will make you feel that you're in an oasis with a free-form nature pool. This is the ultimate place to experience the fun-added relaxation you've been longing for. The private beaches are also just minutes away from Intima, so slap on some sunscreen and soak up some Vitamin D! Dig into the tropical flair at their on-site restaurant Passions and savour the authentic Mexican food and bar cocktails. The resort also has a local café where you can try their freshly roasted, all-organic coffee!
9) Kanan Tulum
Escape into this serene, sandy-beach haven waiting for you in Tulum! Take advantage of the endless ways to go on an adventure and get lost in blissful concealment. Kanan Tulum also has a swim-up bar and beach club you can enjoy. Their hotel accommodations are sleek, sophisticated and luxurious. You can also relish on their private infinity pool under the palm trees and sip on cocktails. Their signature Four-Diamond luxury service is something that will give you the vacation of your dreams!