Let's all face it, everyone loves a good party or two. No matter the occasion, as long as it involves booze, music, and a bunch of people, the best parties can happen! This is in particular for people who haven't had the opportunity to travel this pandemic and now deserves an undeniable night-out at the best beach clubs. That's one night of meeting new people, relaxation, drinks, and maybe even a little bit of flirting? Lucky for you, these famous and best beach clubs in Bali recently reopened their doors to tourists!
1) Finn's Beach Club
The iconic bamboo powerhouse that you've no doubt seen on social media lie within this  beach club! Thanks to its famous front-row seat to the beach, party goers and cocktail fans love the atmosphere of this beach club. Experience chic hangouts or surf your way through the waves while sipping cold beers here!
2) Ku De Ta
Another prominent partying hotspot on the island, Ku De Ta offers high-class nightlife and beachfront dining in Seminyak. This beach club continues to be a sensation when it comes to cutting-edge dining and superior alcohol drinks. Don't forget to hang out upstairs to have the perfect view and enjoy the horizon!
3) Potato Head Beach Club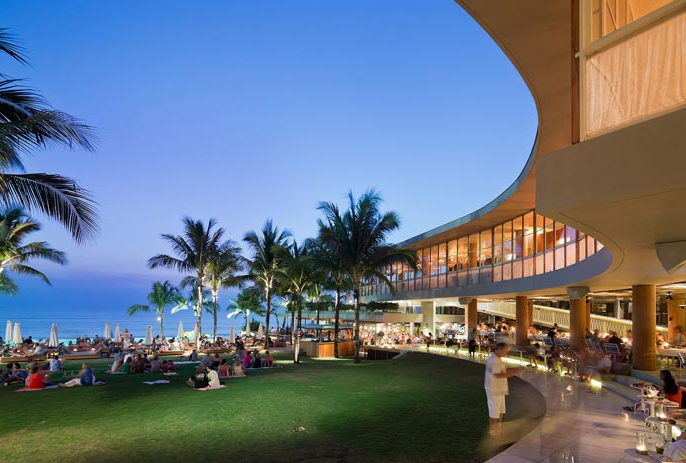 Potato Head Beach Club is one of the most popular beach clubs in Bali thanks to the international DJs and celebrities that frequently visit here. If you love a good night out and the beach, the Bali-inspired aesthetics, delicious food and cocktails definitely deserve to be on your bucket list!
4) Mrs Sippy
Who doesn't want a beach club with a diving platform on its pool? This popular beach club in Bali is a hot spot for anyone who wants to show off their best jumps and dives while the rest of the crowd drink bottomless cocktails! Mrs Sippy is located in Seminyak and is a great spot for meeting fellow travelers who want nothing but a good time!
5) The Lawn
Located in Canggu, The Lawn is known by locals as one of the go-to spots to catch up, relax, and celebrate. This beach club also has one of the best sunset views you can find on the island! To top it all off, there is an oceanfront pool, outside daybeds, yummy food and drinks, and just all round great vibes.
6) Sundays Beach Club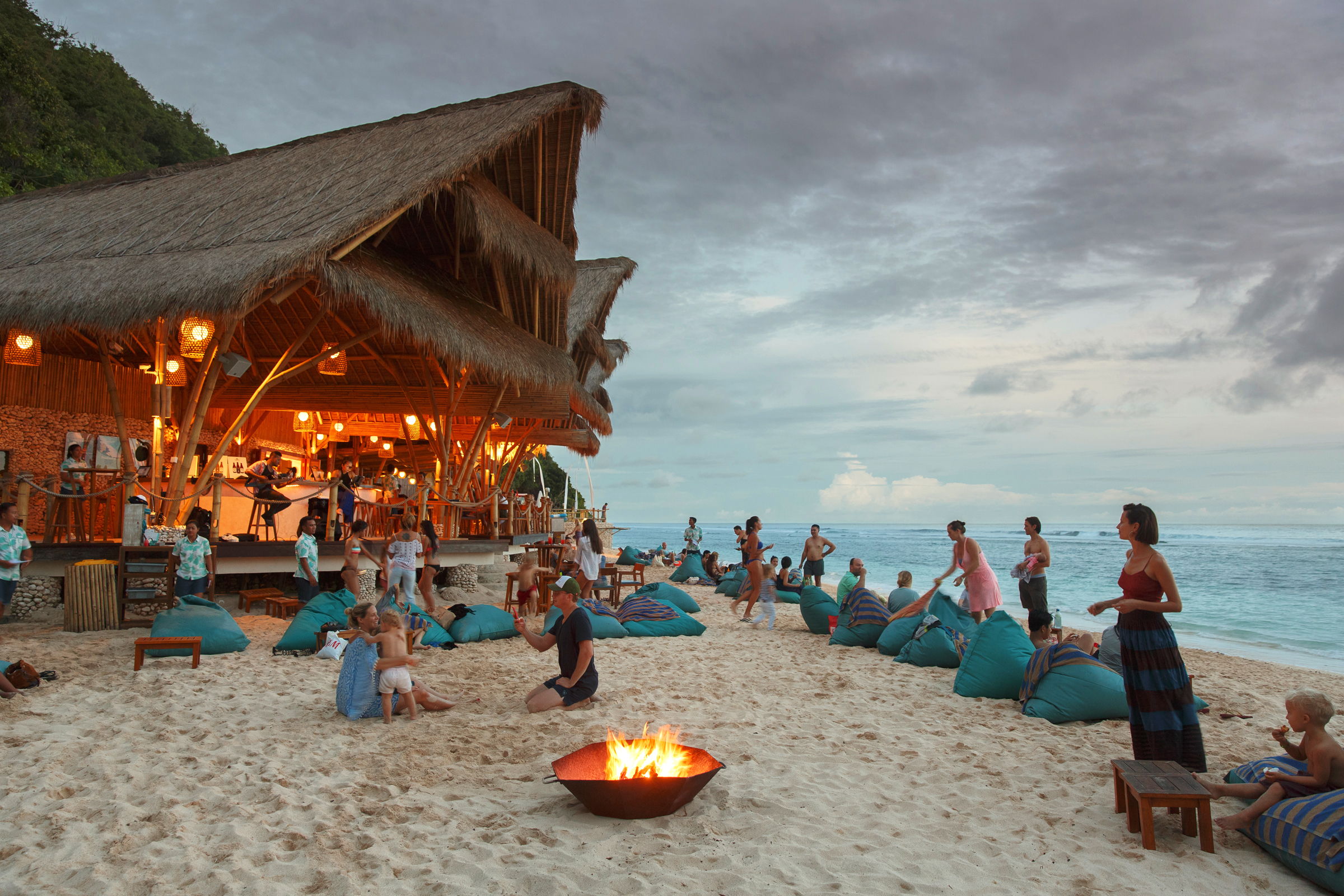 Partying at Sundays Beach Club – one of the gorgeous 'hidden beach' locations on the southern coast, will give you Mediterranean feels combined with rustic, local island vibes. Enjoy the combination of sea and sand while indulging yourself in their top-notch drinks and gourmet menu!
7) Savaya
A unique bamboo-structured beach club in Bali, Savaya will give you that chic and modernised experience. With celeb-standard lounging spots, remarkable cocktails, and an Instagram-worthy sea view, this is a luxe playground for those with finer tastes.
8) Café del Mar
You will thank yourself once you step foot inside this magical Ibiza-style beach club. At 10,000 square-meters with two levels, Café del Mar offers a huge infinity pool, private luxury cabanas and a premium Coastal-Mediterranean restaurant! This beautiful beach club is a must-visit the next time you're in Bali.
9) IBIZA IN BALI
IBIZA IN BALI is considered as the first Mediterranean-Ibiza style beach club on the island. Enjoy a European-style atmosphere with Spanish cuisine at Jimbaran's beachfront. A beautiful glass aquarium pool sits in the center of beach club that allows you to swim directly up to bar and daybeds. Don't forget bring your swimsuit and a big appetite!
10) Palmilla Beach Club
This boho vibe beach club in Bali is refined with fashionable swings instead of bar stools, as well as hammocks, daybeds, and bamboo cabanas. So get ready to fill your Instagram feed with the candy-coloured sunsets, beautiful designs and vibes.
11) Cattamaran Bali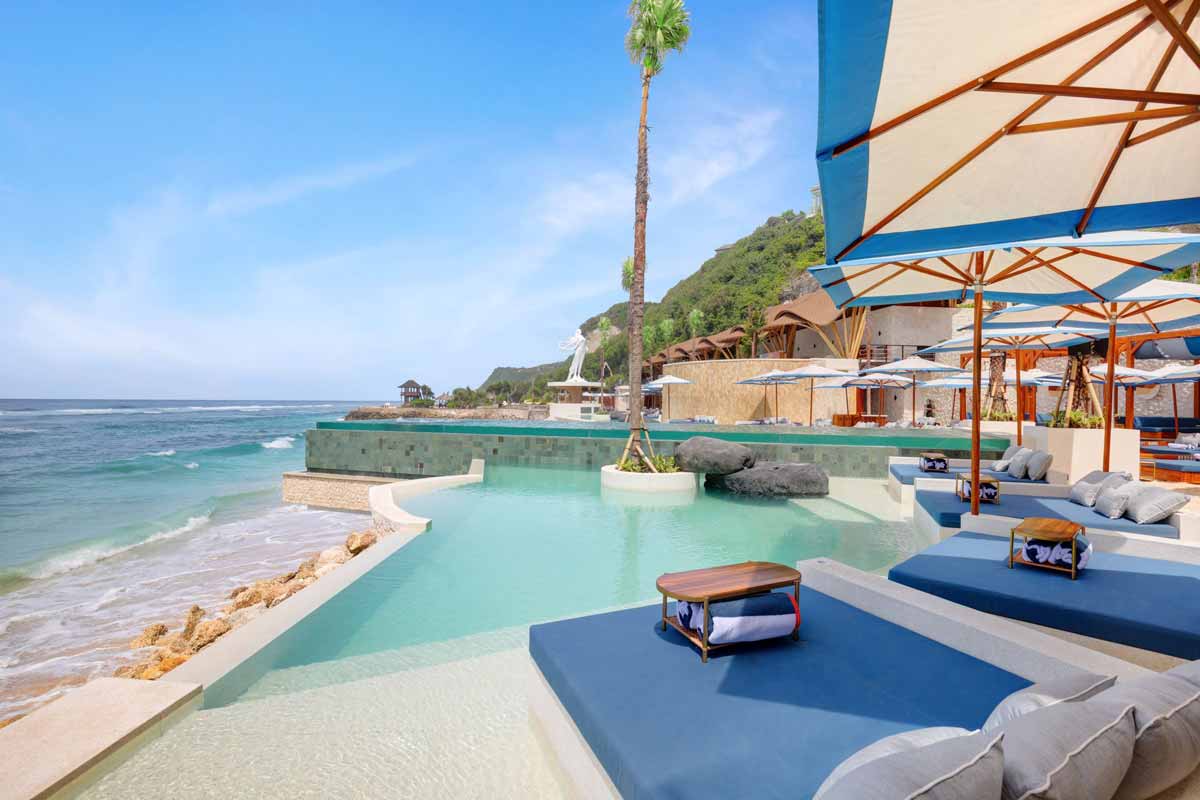 The hottest and newest beach club to open Bali, Cattamaran Bali offers breathtaking views of Melasti Beach. Once you step inside its bamboo structure, the Balinese inspiration is apparent. By night, Cattamaran transforms into a top-notch nightclub with live international DJs and special events!
12) Azul Beach Club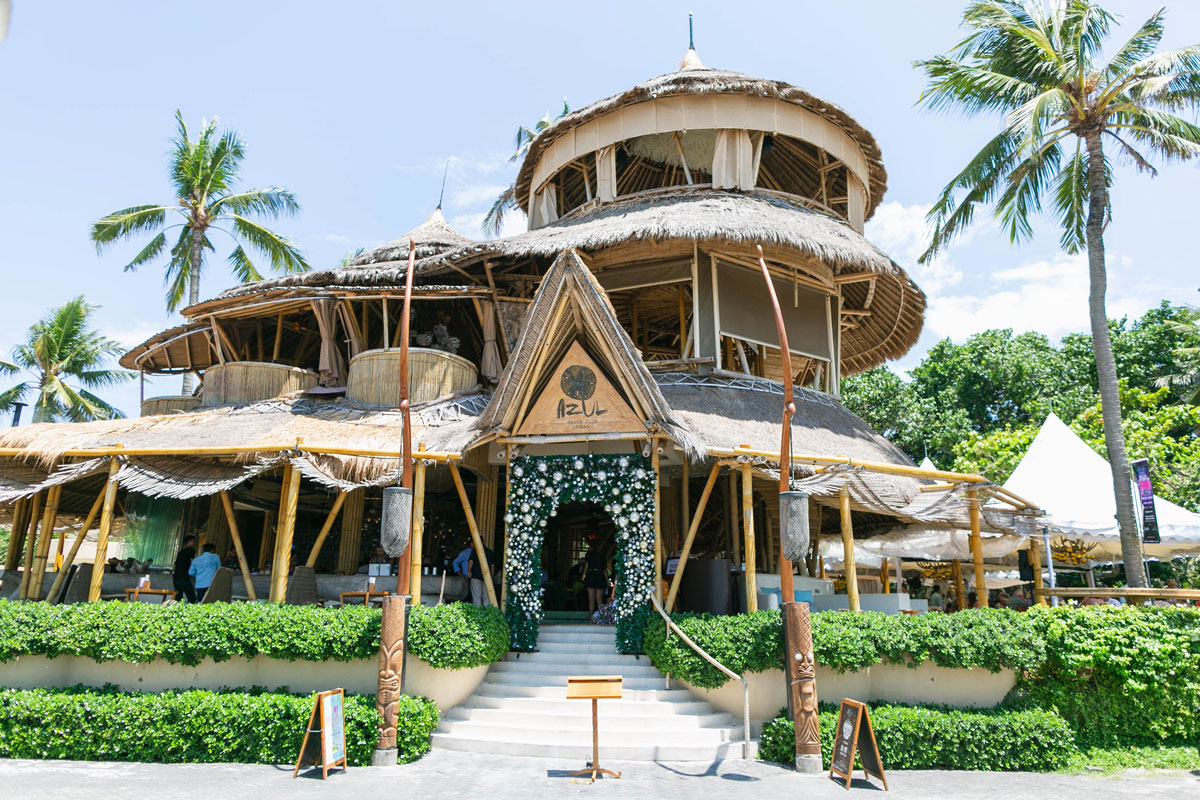 Azul Beach Club is another sprawling bamboo beach club that offers signature cocktails and gourmet foods with house chef Arief Wicaksono. Enjoy three floors of bars, dining and lounging spots, each designed with open-dining sections and al-fresco bars.