About Banaue Rice Terraces
The Banaue Rice Terraces are the result of a centuries-old agricultural practice in the Cordillera region of northern Luzon Island. Built by ancient Filipinos between 1,700 and 2,000 years ago. these terraces were built to make it easier for farmers to irrigate their crops and harvest rice.
Situated on a mountain, the terraces are made of stone steps. Locals up to this day still plant rice and vegetables on the terraces, however today they are better known as a tourist attraction. And there's little wonder why – Banaue Rice Terraces are one of the oldest man-made structures in Southeast Asia!
Due to risks of deforestation and climate change, the site was also once part of the "World Heritage in Danger". Many younger locals also choose to enter the more lucrative hospitality industry instead of following the farming tradition. But thanks to national and international efforts to preserve this beautiful spot, Banaue Rice Terraces is now safe.
Banaue Travel Guide
The best time to visit Banaue are during the months of April, May, October and November. This is when the terraces are at their greenest! Avoid July and August as it's the monsoon season and there is a risk of landslides. If you're more interested to experience the rice terrace when it's golden, then you should plan to visit in June instead.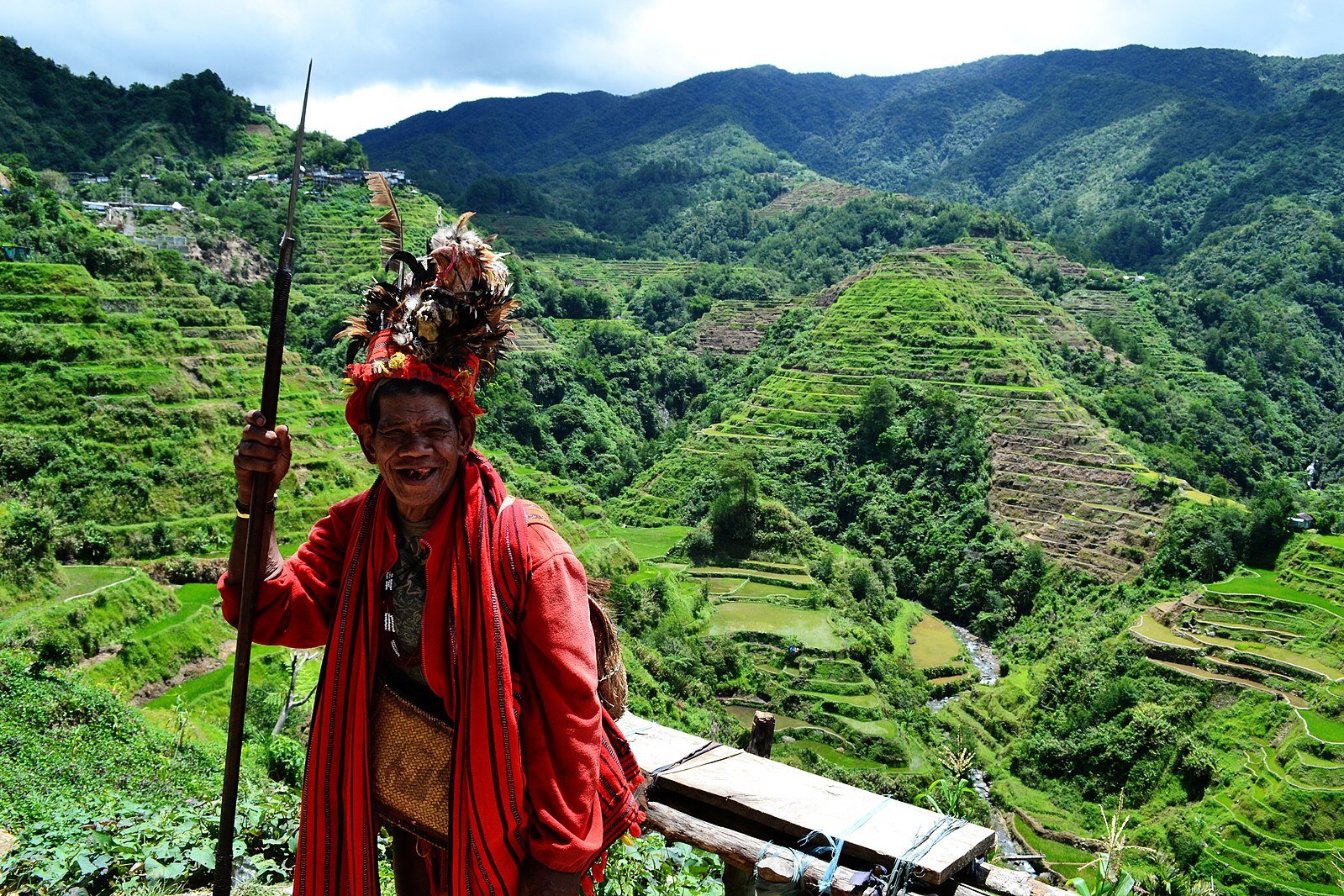 How to Get to Banaue from Manila
Private car: The Banaue Rice Terraces is located in the mountainous region of Luzon but there are well-surfaced roads if you wish to get there car. The distance of Manila and Banaue is approximately 350km – this means that you will travel for 7 to 9 hours.
Take NLEx from Manila, exiting to SCTEx, taking TPLEx exit to Pura, right to Guimba – Nueva Ecija, towards Baloc then Maharlika, turn to San Jose – Nueva Ecija, and then all the way to Nueva Vizcaya up to Ifugao.
By public transportation (Bus): The following are the bus companies offering rides to Ifugao.
Ohayami Trans, Lacson Avenue, Corner Fajardo St, Sampaloc (near University of Sto. Tomas)
– 3 Daily trips from 9:00pm to 11:00pm.
– It takes 9 to 10 hours and costs Php 470.00 ($11)
The return trip would be 7pm at a bus station in Banaue.
GV Florida Transport, EDSA, Corner Kamuning St, Quezon City (near Kamuning MRT station)
– Deluxe bus with 1 stopover. Two trips daily at 8:45pm and 10:00pm.
– It takes 7 to 8 hours and costs Php 530.00 ($12)
The return trip would be 8pm at a bus station in Banaue.
By Air: Unfortunately, there are no airports in Banaue, but you can catch a flight to Cauayan which is the nearest airport to Banaue. You would still need to take a 3-hour bus ride Bagabag and then another 3 hours to Banaue.
If you happen to have your own aircraft – well, lucky you! Bagabag has a private airport for fixed-wing aircraft, or you can use the helipad at Banaue Hotel.
Where to stay in Banaue
The best spot in town is arguably Banaue Hotel. Though it's not that grand and a little old, the hotel is well-maintained and kept speckless! They also have a small pool, serves good food, has free Wi-Fi, and offers cultural presentations every night. Rate vary from PHP 2,000 to 3,000, a little over $60.
There are cheaper hostels and inns around the area like Batad Top View Homestay, Uyami's Greenview Lodge, Banaue Homestay, and People's Lodge and Restaurant.
Batad Top View Homestay in particular is considered a hidden gem. Aside from the Batad rice paddies you can experience, the hotel offers a front-row seat to an unhindered view of the rice terraces!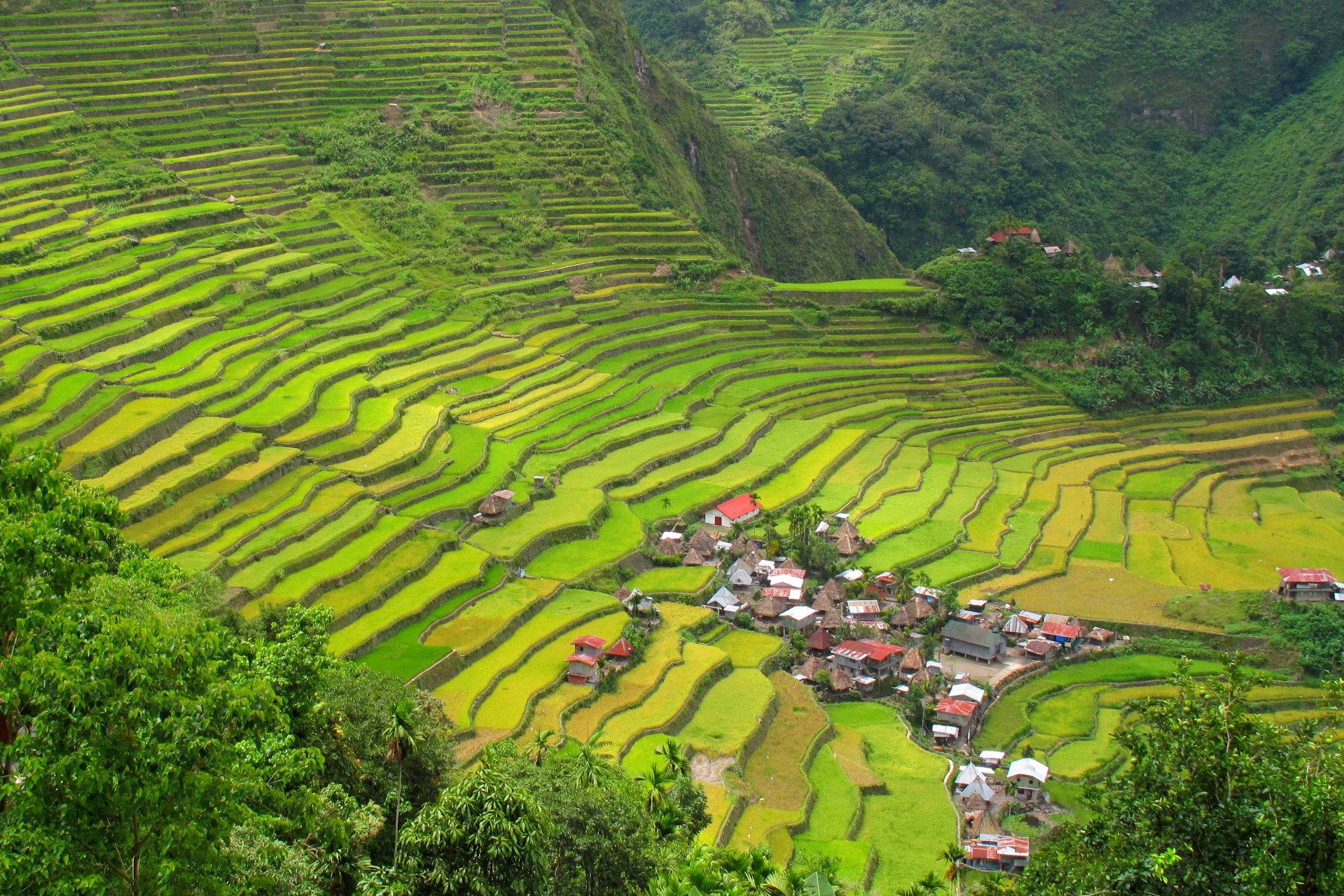 Where to Eat
The hotels and hostels we shared above offers decent food, but you can also venture out to Sanafe Lodge Restaurant or Ilob Village Inn to try out their food. Make sure to order some Sinigang – a Filipino stew with a sour and savory taste! This is perfect for your visit in Banaue, which is rather chilly in general.
More Things to See and Do in Banaue
There are many more tourist spots you can enjoy in this beautiful province. First, you can visit Tam-An Village and challenge yourself with the 323 steps it takes to get to the top. To take a dip in some hot springs, go to Ducligan Hot Springs near the Bangaan Terraces!
The Banaue Trade Center near the Muncipal Hall is where you can buy souvenirs and other local staple goods. While you're there, you can also go to Guihob – a natural pool that offers fresh water and relaxing greenery!
Tappiya Falls is a one and a half hour of hiking, but trust me, it's worth it. And if you wish to learn more about the history of the place, you can visit the Banaue Museum near Junction National Road. And of course, you must not miss the viewpoint of Banaue Rice Terraces.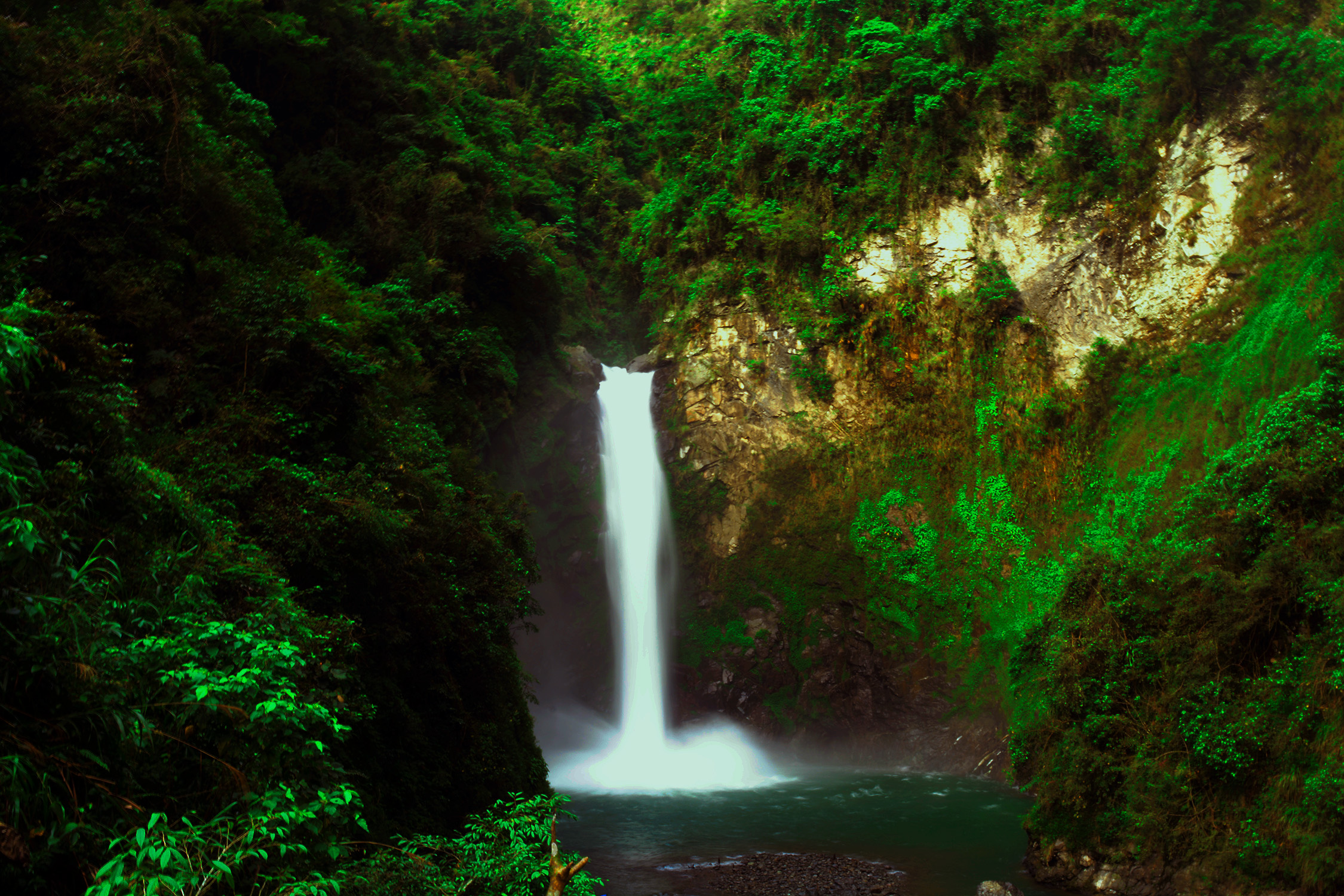 Frequently Asked Questions (FAQ):
Is there mobile reception here?
Yes. But unfortunately, it's weak and sometimes none. So make sure to attend to your urgent matters before making your trip here. Besides, you're on vacation, you should turn off your phone if you can!
Are there any tourists guides available?
If this is your first time visiting the area, the Tourism Office of Banaue will orient you about the available tourist spots and transportation transfers. There are not a whole lot of tour guides, and it's often best if you have a local companion.
Are there ATMs? Can I use my credit card?
There are few accommodations that accepts credit and debit cards. But it's always best to bring extra cash in case of anything. Unfortunately, banks and ATMs are not available in town. So if that's the case, cash is your only option.
Indeed, the beauty and history of Banaue Rice terraces makes it one of the most stunning tourist spots in the Philippines. And checking it on your travel bucket list is definitely a dream come true!