When you think of a tropical paradise, Hawaii, Maldives, or Bali comes into mind. But one google of the Fiji Islands, that has same name as their country, Fiji, and you will see that they are not only as beautiful as the other islands, but have a rich and complex culture and history too. An emerging popular vacation destination, Fiji is a tropical paradise perfect for travelers who are looking for an escape from the hustle and bustle of city life. Let's go through these 8 places to explore in Fiji Islands that Feels like Paradise!
1)   Yasawa Islands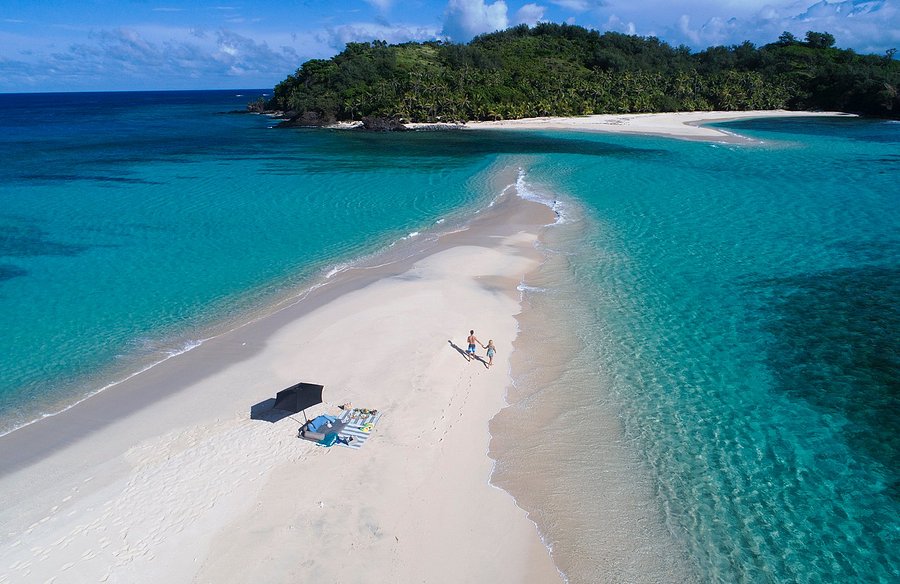 The Yasawa Islands is the perfect destination for those who love adventure and the excitement of the unknown. Known for ocean and nature based adventures, the Yasawa Islands is exalted for its mountainous ridges and beautiful open waters. The Yasawa Islands is also perfect for couples, being one of the more popular honeymoon hotspots you can find! From scuba diving and snorkeling to have candlelit beach dinners with your partner, the Yasawa Island is the perfect mix for people who love fancy, but also love the outdoors.
2)   Kula Wild Adventure Park
The Kula Wild Adventure Park was designed with everything nature in mind. It features a variety of activities and excursions that are suitable for the whole family. With the purpose of the conservation of the local biodiversity, this eco-park is the perfect destination for curious learners and those who love exotic and beautiful plants and animals. It is home to many of Fiji's most famous bird, reptile, and marine life, including the Kula bird, the country's national bird. You can also hand-feed turtles, go on Fiji's only roller-coaster zip rail and a jungle water slide!
3)   Mamanuca Islands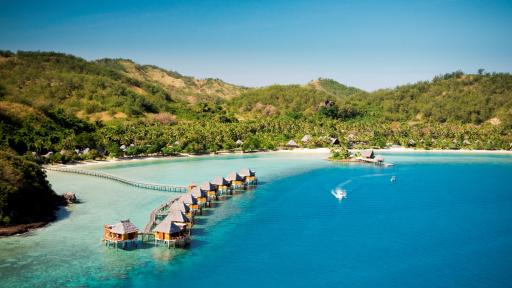 The Mamanuca Islands is archipelago in Fiji that is popular among tourists from all over the world! It is a group of islands that offers beautiful beaches with white sands surrounded by crystal clear water and lush forest, making it the perfect destination for people looking for an authentic tropical and island environment. From parasailing, surfing, and jet-skiing, to relaxing dinner cruises and family-friendly resorts, there is something for just about anyone. Lay by the beach and let your worries swim away!
4)   Monuriki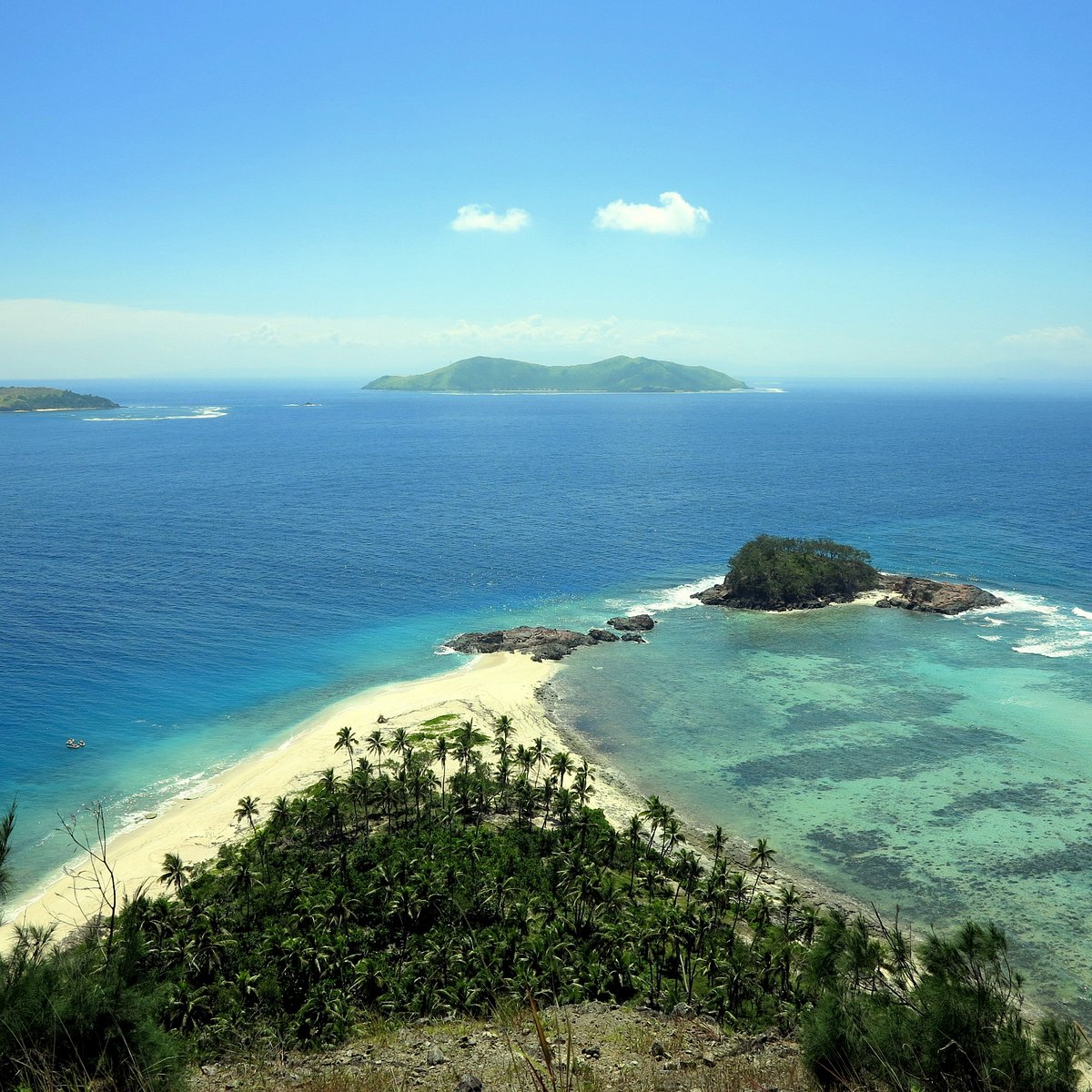 Only accessible by boat, Monuriki is a small remote island in Fiji with a breathtaking scenery worth every hassle to get there for. This island, which was also used to film "Cast Away", is known for its beautiful soft coral reefs and diverse biodiversity, so prepare your snorkels and flippers – its time to go deep-sea diving! Witness the most beautiful corals and sea life you will ever see. Due to conservation efforts, there are no resorts or hotels here, so you are unable to stay here. However, you can access the island through the resorts from the many other islands of Fiji. Even if it's just for a day tour, it will definitely be an unforgettable experience!
5)   Nadi
Nadi is a beautiful town that most perfectly exemplifies a paradise on Earth. With its white sand beaches, crystal blue water, and flourishing greenery, Nadi isn't just the perfect tropical island getaway. Home to the warmest people of Fiji, tourists are welcome with a mini fanfare, warm smiles and traditional dances – making you feel like you're coming home. Nadi is also home to the Garden of the Sleeping Giant, which is famous for its vibrant orchids and its beautiful landscape. You also wouldn't want to miss the largest Hindu temple in the Pacific, the Sri Siva Subramaniya Swami Temple, which considered to be one of the most recognizable landmarks in Fiji.
6)   Garden of the Sleeping Giant
The Garden of the Sleeping Giant is located in Wailoko Raod, Nadi, Fiji and has been a popular tourist destination since its creation in 1977. In addition to being a paradise for tourists, it is also home to 2,000 varieties of orchids! This garden was created by actor Raymond Burr, a man who loved nature and wanted to create something that would inspire others to love nature as well. So if you are a tourist who wants to take a little break from sandy beaches and salty hair, Garden of the Sleeping Giant would be perfect for you!
7)   Denarau
Denarau, home to distinguished resorts, hotels, restaurants, shops, and bars, is the perfect destination for those of you who love the sunny white beaches and clear blue waters, but do not want to stray far away from the life of luxurious parties and entertainment. With five-star hotel accommodations from Hilton, Sheraton, and Sofitel, the world class resorts await to pamper you and your loved ones. Who knows, you might even get to meet a celebrity or two taking their vacation here!
8)   Tavarua
One look at Tavarua and you can see what resembles a heart. Tavarua is an island resort that offers a unique experience to those who are looking for a place to spend their time on the waves. It has been recognized as one of the top places in the world to surf and it is surrounded by some of the best waves that you can find anywhere else – making it an ideal destination for surfing enthusiasts! And because of the warm, inviting, and perfect waves Tavarua has become a paradise for tourists from all over the world. It is also surrounded by beautiful coral reef!
The Fiji islands are the perfect destination no matter who you are or who you are going with. With natural wonders and exciting water sports, to lavish hotels and relaxing beaches, Fiji is starting to gain its renown as one of the best places for vacationers to travel to. So try these 8 places to explore in Fiji Islands, and you will surely feel like you'll be at heaven on Earth.