The Blue Mountain Beach is a destination for those visiting Florida who love the feel of the warm sun and the sight of crystal clear waters. It isn't just a pretty face though. With top-of-the-line restaurants lining up along the beach, it is an endless gastronomic affair that will leave you filled and satisfied. Begin your escape with your friends, family, or your partner and visit these 7 Best Restaurants in Blue Mountain Beach Florida to Check Out! 
1. Redd's Fueling Station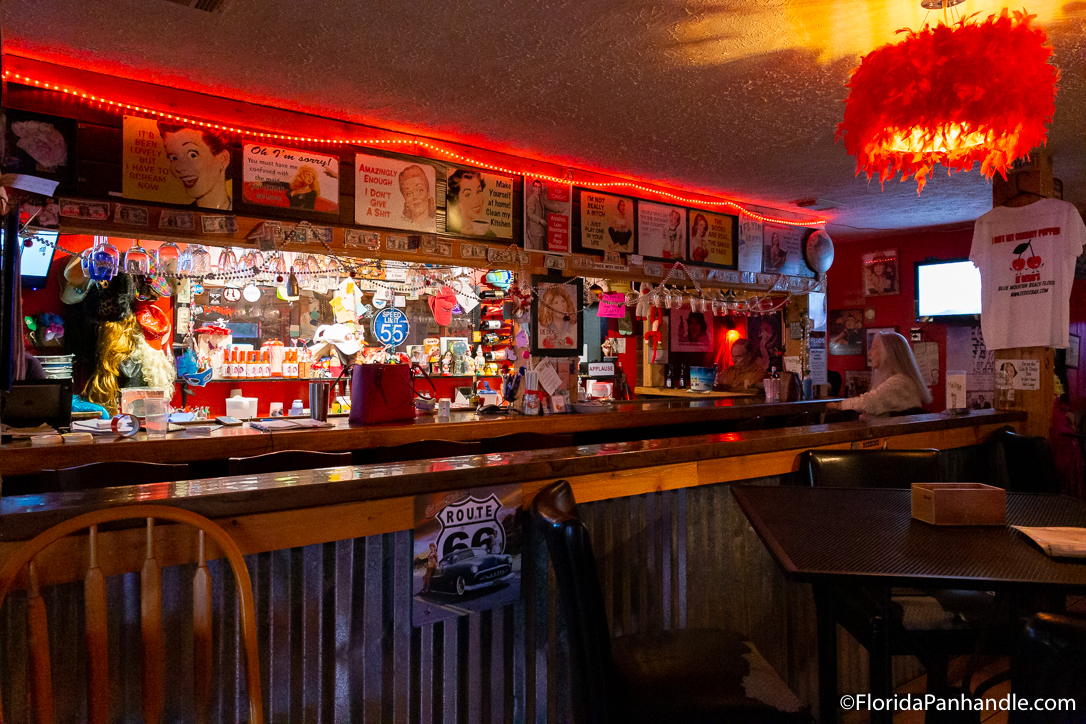 If you're looking for a fun evening out, Redd's Fueling Station is the perfect place to start. Combining mouth-watering food and mesmerizing local bands, Redd's Fueling Station are also known for their BBQed appetizers like delicious Chicken Wings, Crispy Brussel Sprouts, and Beef Brisket with Shredded Cheese! And of course, haul over to their entrees, which include BLTs, Jalapeno Popper Burger, Tacos or their signature Meatloaf. They also serve thirst-quenching drinks like Seltzers, Draught Beers, Mojitos and House Wines. Don't forget to check out Redd, their Singing Bartender who performs on select days during the week!
2. Blue Mabel Smokehouse and Provisions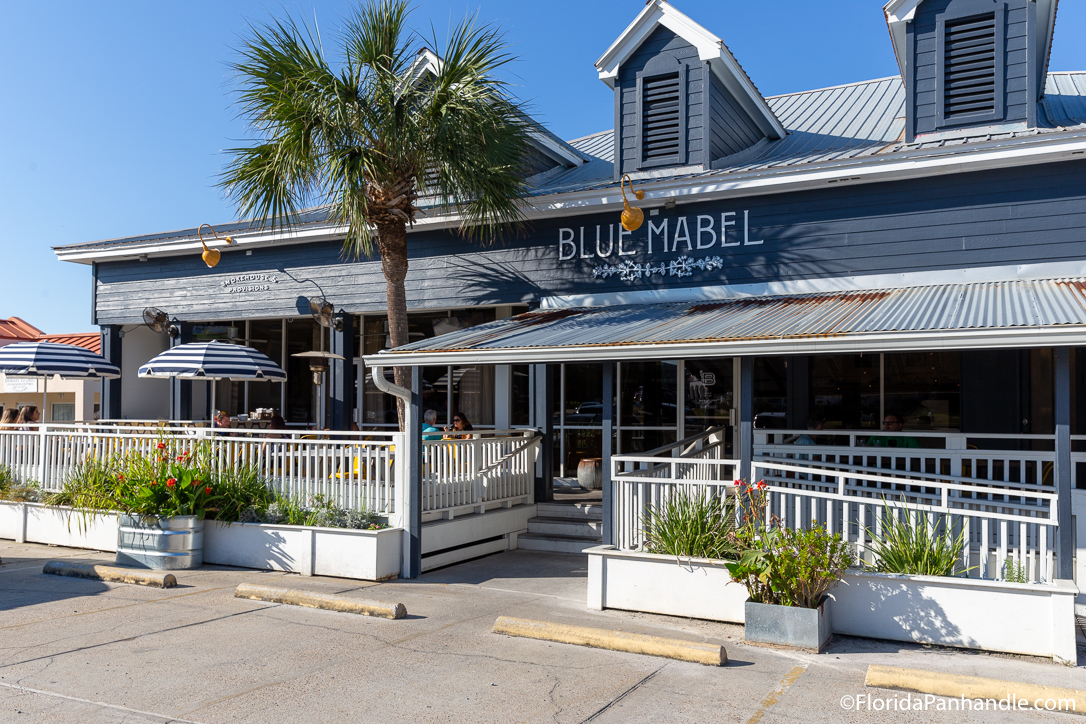 After a long day of fishing, boating, and sunbathing at the beach, Blue Mabel Smokehouse is the perfect place for you and your loved ones to wind down. Whether you are in the mood for a thick steak, fresh seafood, or refreshing salad, Blue Mabel has it all. Despite newly opened, Blue Mabel has has quickly gained a huge reputation for their delicious Cumin Chile Crusted Ahi Tuna, Wood-fired Peel N' Eat Shrimp Dinner, and their juicy 18 ounce Cowboy Ribeye Steak. And of course, who could forget their freshly pressed and perfectly refreshing Mimosas made in-house at one of the best restaurants at Blue Mountain Beach!
3. Basmati's Asian Cuisine
From the slurp-off-the-bone Cantonese Rack of Lamb to the aromatic Chinese Barbeque Duck to the mouth-watering Teriyaki Beef Tenderloin, the food in Basmati's Asian Cuisine will satisfy any Asian cuisine craving you have! You can also satisfy your fresh and raw food cravings here as they offer fun Sushi Rolls, Fresh Nigiri Sushi and Premium Maki Rolls! The interior of this restaurant is intimate – and provides a sophisticated and cozy backdrop for an authentic Asian meal. Finally, finish the night off with some Chocolate Silk Tofu Pie and a Cabernet Sauvignon!
4. Cafe Tango
If you are in need of a private dining setting or feeling classy, Café Tango offers the perfect solution for you. This restaurant offers a high-end, intimate dining experience for you and your loved ones – alongside upscale dishes like Pan Seared Foie Gras, 1855 Black Angus Steak, Pastachio Crusted Fish and Lobster Ravioli. You can also find other European-inspired cuisine here! Café Tango is also known for its intensive wine list, and is considered to be one of Blue Mountain Beach's best-kept secret.
5. Blue Mountain Bakery
Blue Mountain Bakery is a historic bakery and pastry shop in the heart of Blue Mountain Beach, Florida. Crafted with love, warmth, and care, Blue Mountain Bakery not only offer fresh and delicious (gluten-free and vegan) baked goods like their signature Cinnamon Rolls, Giant Cookies, and Brownies, they also offer organic meal choices like their Breakfast Burrito, Ham & Cheddar Scone w/ Egg, and Turkey Wrap for lunch! They also offer fragrant and aromatic Amavida Coffee, Mimosa, and Cold Brew Coffee. With their signature blue walls and large patios, you will feel like you are straight back at home at this beautiful little retreat from the sun.
6. Blue Mountain Beach Creamery
If you're looking for a cool place to escape the summer heat, Blue Mountain Creamery is the perfect answer for you. Share a home-made summertime treat with your loved ones in the scorching heat of Florida – from shaved ice, milkshakes, donuts, ice cream, frozen yogurt sorbets, and waffle cones you won't be able to resist. They also have Gluten Free and Dairy Free options! The creamery is also located in the open area of the Santa Rosa Beach, with a wide range of benches and tables to share with you and your loved ones.
7. Local Catch Bar & Grill
Local Catch Bar & Grill is one of the more classical and authentic local atmospheres around the Blue Mountain Beach – and this one in particular is a local favorite! Located right one the beach, they offer a great selection of freshly caught seafood like fresh and tantalizing Fish Po Boy, Caribbean Shrimp Taco, and yummy Grouper Lagniappe. They also have a classic appetizer menu of Nachos, Crab Cakes, and Fish Dips! If you're not feeling like seafood, you could never go wrong with their Chicken Wings, Salad, Burgers, and Sandwiches. Top it all of with their famous Key Lime Pie, and wash it down with local draughts, Mojitos, and Magaritas.
Blue Mountain Beach might not have the fame or carnival-like atmosphere like the famous Miami Beach, but it rewards visitors with a refreshment of their souls, offering modern and classic favorites that is great for everyone. So time to put on your shades, your sandals and smear sunblock on your skin, and wonder around Blue Mountain Beach to discover these 7 Best Restaurants in Blue Mountain Beach Florida to Check Out!