Horse riding is an enjoyable activity for many people. It offers a unique experience for people of all ages and backgrounds – be it a calming experience for people who want to get rid of stress, or an exciting activity for thrill-seekers! And of course, this sport is best partnered with scenic views that will transport you to another world. If you're looking for beautiful horse-riding trails or guided tours – look no further. Here are the 5 Horse Riding Tours in Hunter Valley with The Most Scenic Trails!
1. Chapman Valley Horse Riding
Although Chapman Valley Horse Riding tours is a 2-hour drive from the city of Sydney, every second taken to travel there is well worth it! With a plethora of guided tours, private rides, children rides and even volunteering opportunities, Chapman is a one-stop solution for all your horse-riding needs! From children to seasoned riders, Chapman has experiential tours, packages, adventures, and stints for all. Other than that, they are also located near a cafe, and an hour away from the world-renowned Hunter Valley Wine Region!
2. Hunter Valley Horses Carriage Tours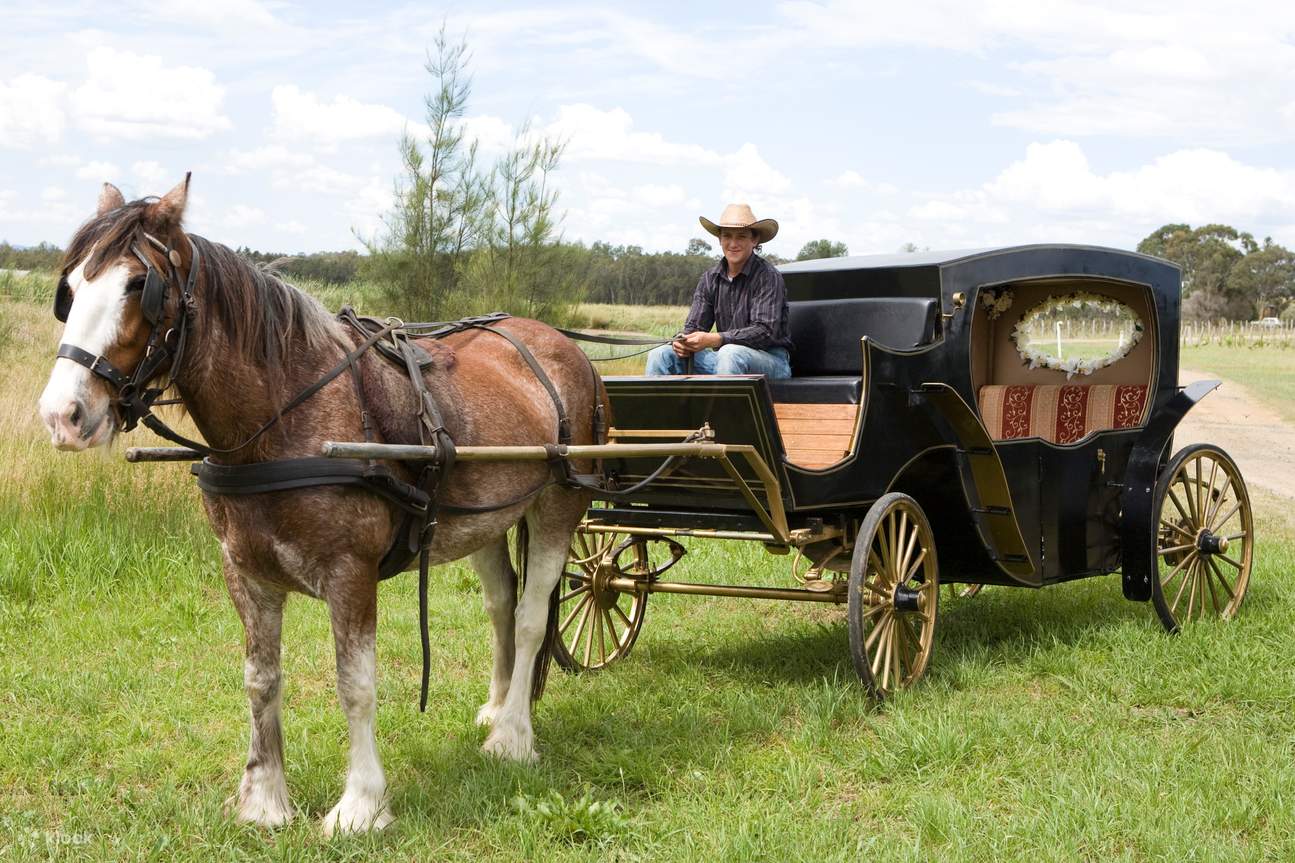 Located in the picturesque valley with the backdrop of the magnificent blueish mountains and the rolling green hills of the vineyard, Hunter Valley is a haven for all outdoor-lovers. Other than regular horse-riding and feeding tours, Hunter Valley Horses also provide Carriage services! From group tours to intimate ones, the Carriage services isn't just a form of transportation along the Valley's beautiful farmlands, vineyards, and elegant private properties. With local guides, wine-tasting and cheese tasting stops, it is the most unique way to experience the beauty of the Hunter Valley region.
3. Murchessons Equine Wine and Dine Tours
One unique experience that Murchessons has is the intimate warmth, care, and love that hosts Kim and Steve offer to their guests. Embark onto an equestrian journey along some of the most amazing and breathtaking natural sights in the world with your hosts, as they share incredible knowledge and facts about the horses, the region, and wine. One of their most popular tours is The Ultimate Girls Day out Horseback Guided Tour – where one of the hosts will bring guests to experience the beautiful landscape, ending off a High Tea with delicious sweets and treats and freshly brewed tea, coffee, or sparkling wine!
4. Hunter Farm & Adventure Centre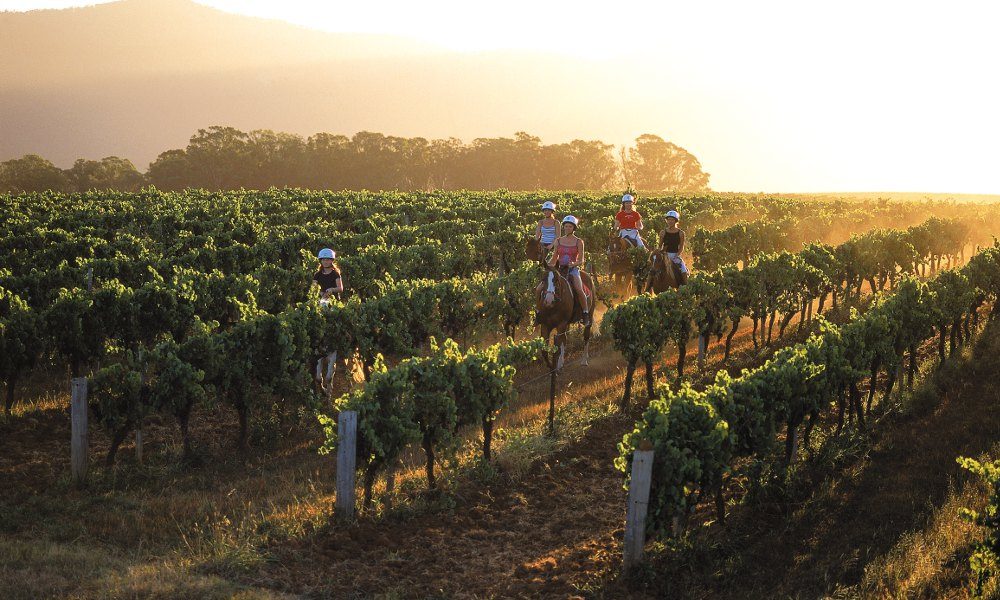 Whether it's for a half-a-day, full day, or multiple days, Hunter Farm & Adventure Centre has got you covered! From intimate Sunset Rides, Romantic or Private Picnic Rides, or short Children's Rides, they will provide you amazing scenes of Kangaroos, beautiful plant life, and the freshest air you'll ever breathe. Besides magnificent horse-riding tours in-between the very vines producing Hunter Valley's renowned wines, the Centre also provide many other activities for any adventurous soul! From Electric-bike hires, Segway tours, Wine and Beer Tasting to Pizza-making, Grape-stomping and Barrel Rolling, you will have your fill of fun, and so much more.
5. AAA Horse Riding
If you're tired of the freedom of the fields and crave for something more intimate and green, AAA Horse Riding has your back. With over 40 years of experience, AAA allow their guests to uncover their love for the natural world. With lush trails along rain forests in the foothills of the Watagan Mountains near the famous Lake Macquarie, you can explore the quiet, undisturbed areas of Hunter Valley atop an equestrian friend from hour-long to full day tracks. They also cater for campfires, pony rides, pony parties, and corporate functions!
6. Horsemanship with Fran
Unlike the other places on this list, Horsemanship with Fran is a more intimate and private setting for those who want to train alongside their horses. With decades of experience and knowledge, Fran Griffen has been teaching horses to generations of students about the intricacies of taking care of their horses. From Private Lessons to Group Lessons, Fran offers training and direction to those serious about getting into horse-riding! If you are looking for great teacher for all things equestrian, you don't have to look further.
The Hunter Valley is a beautiful part of New South Wales, Australia, and is a great place to visit as a tourist or as an local around Newcastle or Sydney. With breathtaking scenery and unique experiences, these guided tours will leave you wondering if you've fell into a modern medieval fairy tale. Time to pull up your bootstraps, put on your helmet and get riding with these 5 Horse Riding Tours in Hunter Valley with The Most Scenic Trails!