If the thrill of roller coasters excite you, or you just love the beautiful landscapes nature has to offer, a Hot Air Balloon ride might just be the perfect treat for you. A once-in-a-lifetime experience, riding on a Hot Air Balloon is nothing short of a spectacular, unforgettable, and heart-stopping experience. Can you imagine floating along the clouds, with views you could never see anywhere else? Well, you don't have to imagine anymore. Here are 4 Hot Air Balloon Rides in Hunter Valley with The Best Views!
1. Balloon Aloft Hunter Valley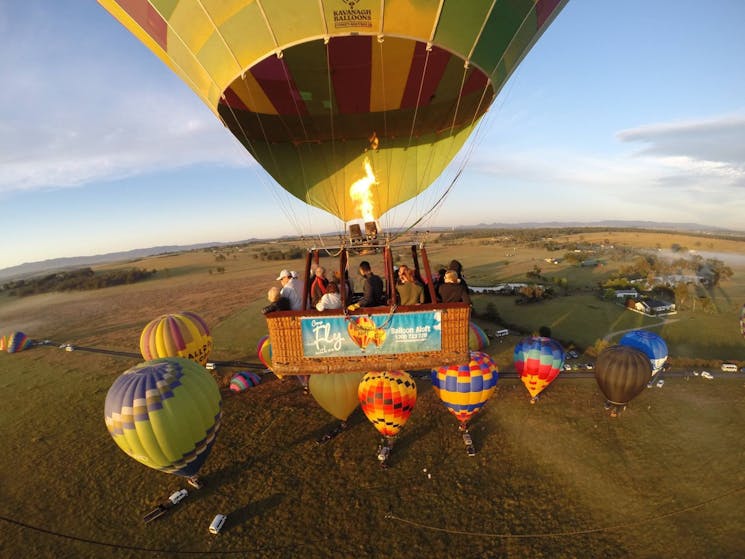 With over 40 years of flying balloons, you know you will be in safe and experienced hands when you fly with Balloon Aloft. One of the market leaders of the Australian Hot Air Balloon scene, their services are unparalleled when it comes to sky-high, unforgettable sunrise views for you and your loved ones. After each flight, guests are treated to a gourmet Delicious Celebration Breakfast at the renowned Peterson House winery and Restaurant! With the golden views of Hunter Valley wine regions such as Pokolbin, Lovedale, and Rothbury, you will never forget this experience.
2. Hunter Valley Ballooning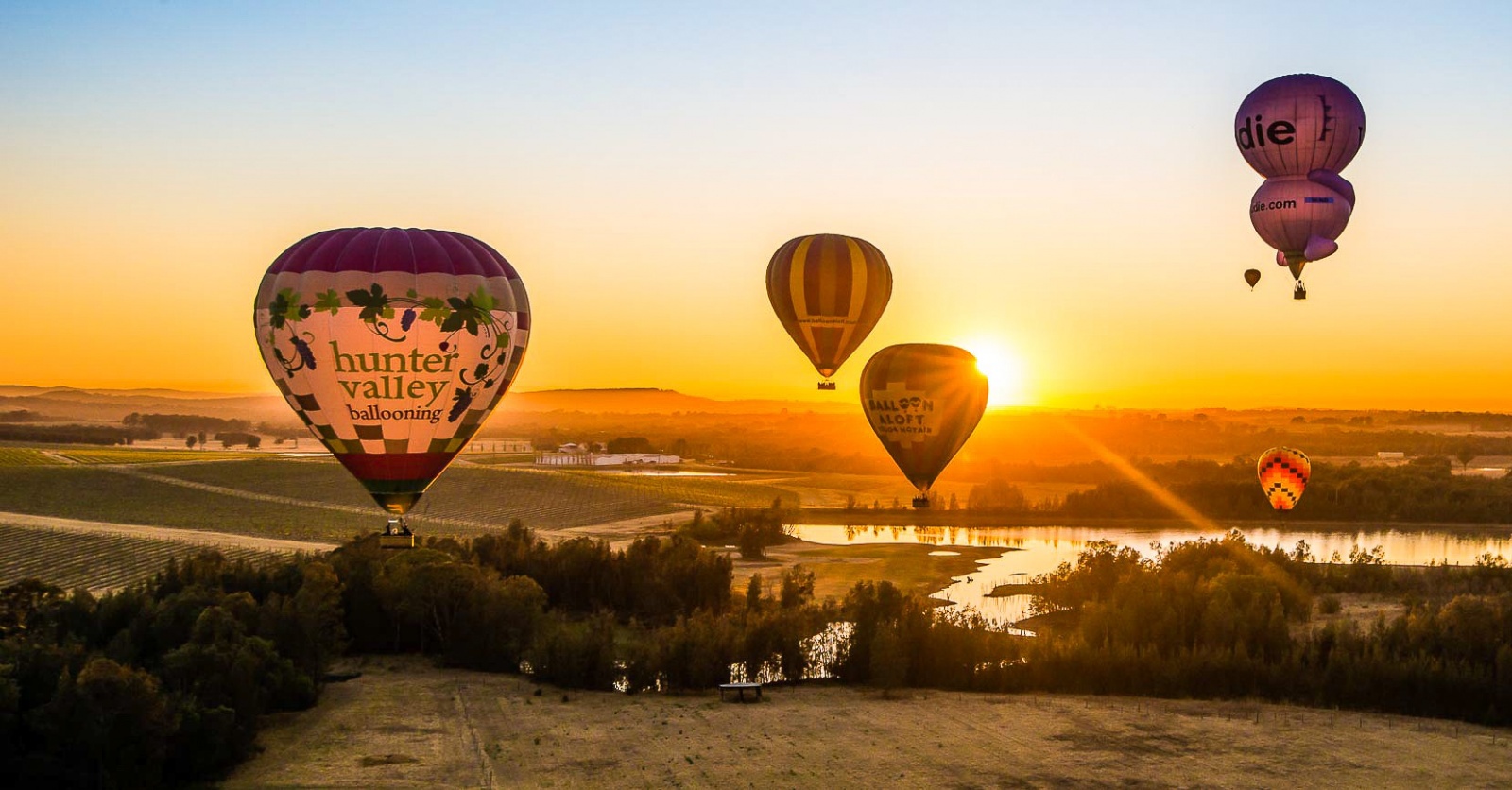 From quiet romantic rides with your partner to an adrenaline-pumping ride with you and your closest friends, Hunter Valley Ballooning can cover all your needs for a perfect weekend. Soar over the beautiful Hunter Valley Wine Region above campers, as you enjoy the awe-inspiring sunrise. Not dissimilar to the other companies on this list, Hunter Valley Ballooning also offer their guests an extravagant wine-filled breakfast after your morning flight!
3. Beyond Ballooning
Hunter Valley boasts some of the most beautiful aerial views in the world. Some of these views are only accessible by a hot air balloon ride – and Beyond Ballooning know just that. That's why other than a Hot Air Balloon ride above the grapevines and viewing the sunrise and a heart breakfast, they also offer guests a Digital Photo Package, allowing you to keep a memento for when you soared above the clouds! What's more, Beyond Ballooning also has unique Fly & Stay packages, partnering with Crowne Plaza Hunter Valley to give you an all-in-one restful, exciting, and unforgettable holiday.
4. RedBalloon
RedBalloon offers a more intimate and romantic weekend for their guests than its counterparts. Offering unique and unforgettable for-two experience over the Hunter Valley landscape, bathe in the golden sunlight, then head on down to enjoy a world-class breakfast in a world-class wine region with Sparkling Wine at a local winery. A digital photo pack will also be included, allowing you and your partner to look back and relive this extraordinary experience both of you will never forget!
After seeing the beautiful images above showing the amazing views of the wine regions of Hunter Valley, Australia, you must be excited. Imagine how free, blissful and amazed you would be if you were in that hot air balloon. This is an adventure of a lifetime, so don't wait anymore! Time to visit embark on these 4 Hot Air Balloon Rides in Hunter Valley with The Best Views.