SIf you're feeling frazzled and you are craving something savory while you're strutting about in beautiful and historic Florence, Italy, why not spoil yourself with some world-famous pizza? The city don't just offer a wide selection of traditional flavors, but also new and innovative ones that will keep you coming back for more! Of course, if you don't know where to start, we are here to help you! To begin, here are 10 Restaurants Serving the Best Pizza in Florence Italy.
1. Gustarium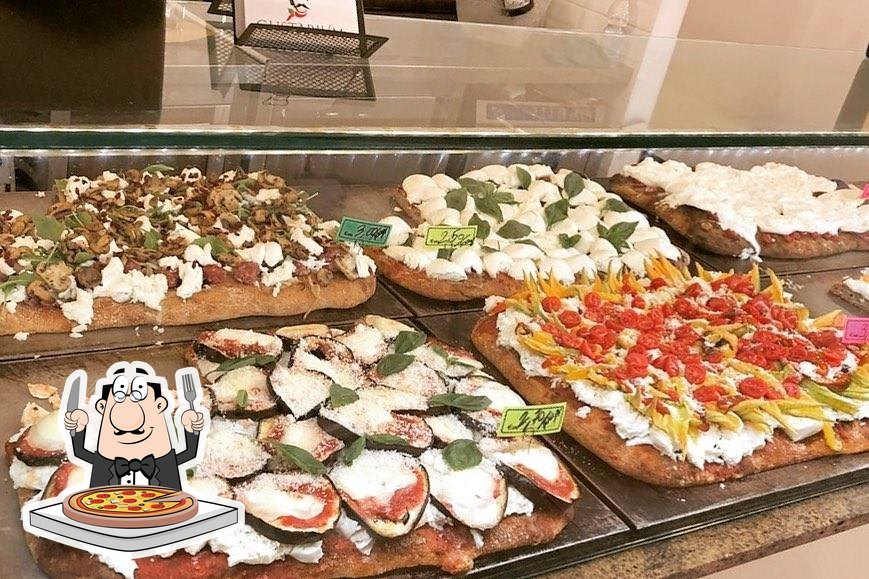 Whenever you are in Florence, one of the best pizza places (or even restaurants) that you can find is Gustarium. Gustarium has more to show than just an cozy and comfortable interior. Crispy artisanal pizza slices made with cloud-like dough made of whole wheat that melts in your mouth are waiting for you. Crafted with fresh ingredients and high-quality toppings, you won't be able to find pizza slices as unique as Gustarium's.
2. Pizzagnolo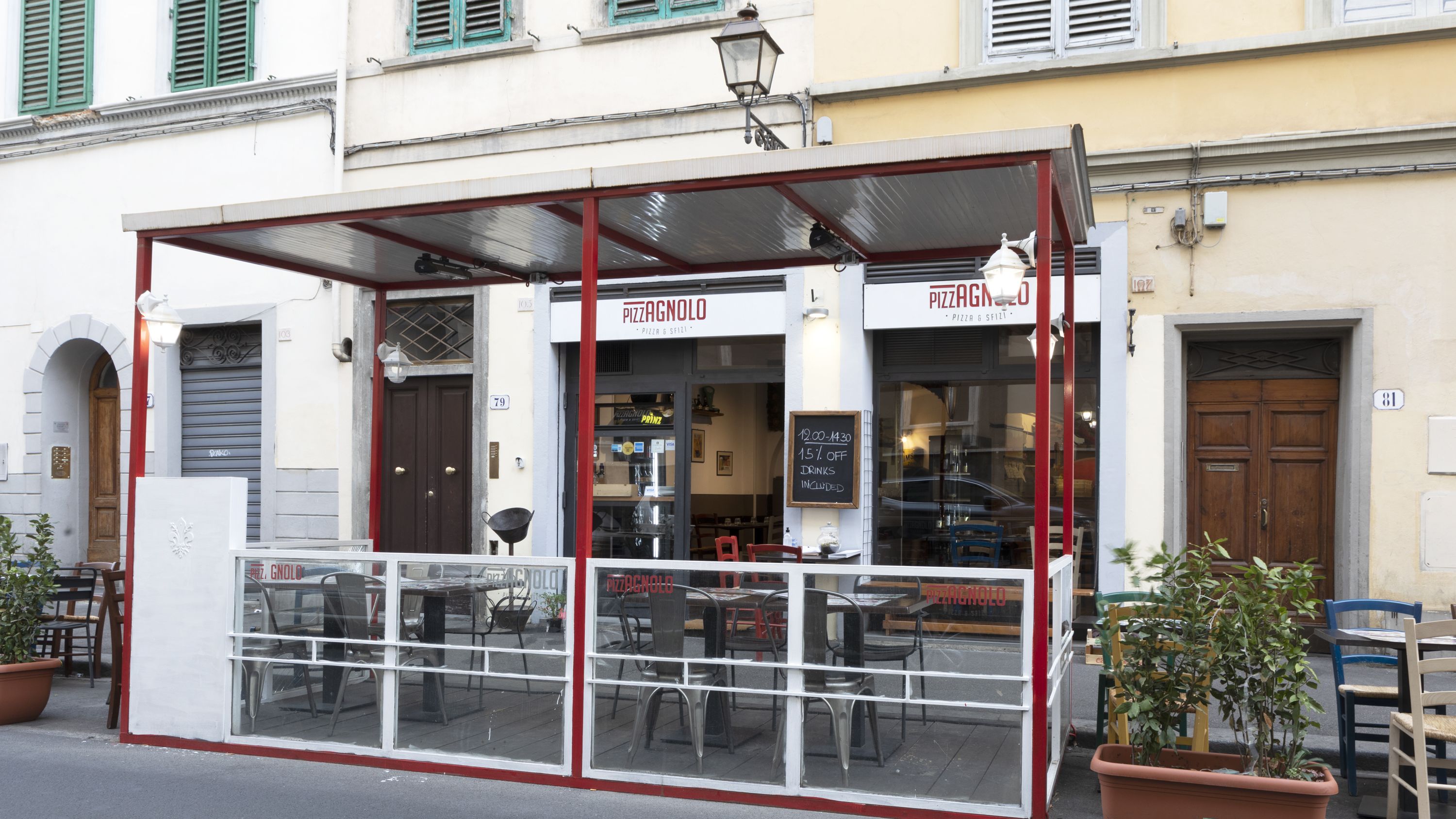 If you're looking for the best Tuscan pizza in Florence, make your way to Pizzagnolo! With unique Gatti flour made with local and Umbrian grains, Pizzagnolo's Neapolitan Pizza is one of Florence's most well known. Served straight from traditional wood-fired stoves, their pizzas have thin crusts and are layered with sweet tomato sauce. Other than five-star Neapolitan pizzas, they also boast a plethora an impressive menu – from salads to burgers to cured meats!
3. Pizzeria Spera
Most well-known for their delicious and flavorful Margerita pizza, Pizzeria Spera offers their products fresh, and more importantly, relatively inexpensive to the other pizzerias around. With an mixture of cheesy mozzarella, fragrant basil, tangy tomato sauce, and an assortment of herbs. Besides affordable and amazing pizzas, Pizzeria Spera is also famous for their kind and friendly staff, as well as a cozy interior.
4. Il Pizzaiuolo
One thing that even the most seasoned eaters of pizzas overlook is the quality of the mozzarella, but look no further. Il Pizzaiuolo offers one of the best pizzas around Florence due to their famous Buffalo Cheese. With almost twice the fat content, the Buffalo Cheese accentuates the stringiness and softness of every bite of their Neapolitan Pizzas. If you are up for a drink, Il Pizzaiuolo also offer an extensive wine-list from the region of Campania!
5. Mister Pizza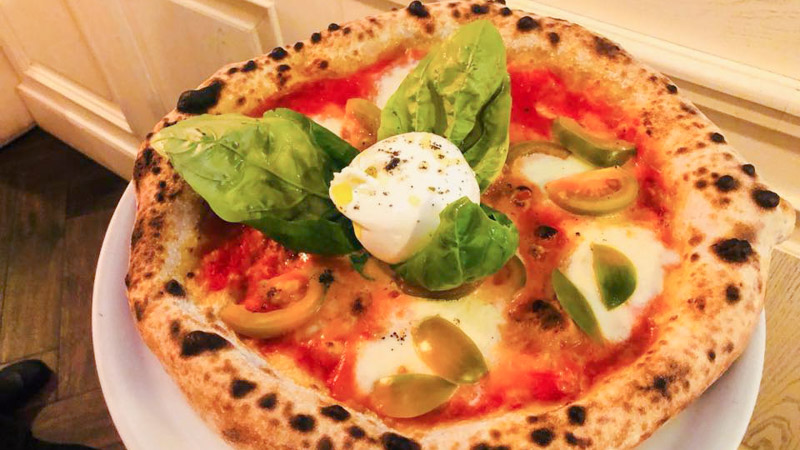 Located a stone's throw away from the great Cathedral of Santa Maria del Flore, Mister Pizza offers the most unique pizzas you will have in Florence, Italy. The pizzas are hand-tossed and made with fresh dough made with Caputo flour, sweet Torrente tomato sauce, and a thin but flavorful selection of toppings. They offer pizzas with only top-grade ingredients, ensuring a supreme solution to your savory pizza craving! You can also order gluten-free, lactose-free, and heart-shaped pizzas, making the menu lovingly inclusive!
6. Pizzeria Livio
Tucked away in an unassuming street near Palazzo Vecchio, Pizzeria Livio offers a rustic and compact Pizza-eating experience. With a selection of wood-fired pies, this pizzaria offers affordable pizzas that punches above its price range! Pizzeria Livio is most famous for their Quattro Formaggi, a pizza that's made with four different cheeses – Mozzarella, Emmenthal, Parmesan, and Blue Cheese.
7. Pizza Napoli
With a name like Pizza Napoli, you know they have been around for a while – and you'd be right, they have been slinging that dough around since 1955! With a menu that features a huge variety of crispy pizzas and mouth-watering sides, it's easy to see why this pizza place has been around for so long. If you're a female guest, you are entitled to heart-shaped pizzas too! With excellent sauce, chewy dough, and fragrant toppings, Pizza Napoli has got you covered. Especially with their best seller – a Margherita Pizza topped with Parmesan and freshly-made Mozzarella Cheese.
8. I'Pizzacchiere
A hidden gem among a treasure trove of alluring Pizzerias, I'Pizzacchiere will offer you and your loved ones a tight knit and intimate pizza-eating experience. With over 45 Pizzas, I'Pizzacchiere offers a menu of gourmet classic and innovative Pizzas and Calzones, alongside vegetarian, vegan, and gluten-free options. One of their best sellers – the White Tiger Pizza – is loved by many. Covered with savory slices of Italian Sausage, Bacon, Red Onion, and Mozzarella Cheese. And of course, Pizzas here at I'Pizzacchiere are paired best with wine or beer if you are looking to quench your thirst!
9. Fratelli Cuore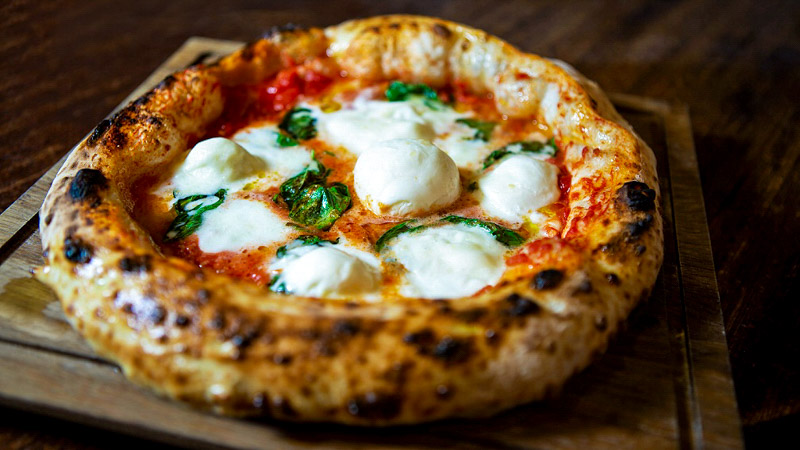 With more than a dozen choices of classic and modern Pizza flavors and a variety of Pasta, Fratelli Cuore is a one stop shop for anything Italian! Other the classic flavors like Margherita, Marinara, or Bufala (Buffalo Mozerella Pizza), they also have signature flavors. In particular, their Bianca E Porcella, Neapolitan Pizza made with yummy Fondue Egg, delicious Pork Cheeks, and buttery Mozzarella and Pecorino Romano Cheese. It's a piece of heaven with every bite you take, with cheese oozing out of its light and soft crust. Located right next to the Firenze Santa Maria Novella train station, this is a must-visit for any locals and tourist visiting Florence
10. 3dddì pizzeria
If you're looking for somewhere refreshing, modern, and artsy, 3dddì Pizzeria is the place for you. With vogue photography pieces plastered along the walls, bask in an extravagant yet simple restaurant! Enjoy a menu of classic and traditional Pizzas, alongside unusual and creative options, including rectangular Pizzas. Despite a relative short tenure as a Pizzeria, the highlight of their menu – the Pizza Bianca – has been producing loyal customers with every one ordered! A Pizza with White Sauce, Creamy Cheese, Olive Oil, Garlic, and Spinach – what more can you ask for?
With a historic dedication to the craft of making delicious Neapolitan Pizzas, offering exquisite wine menus, and making mouthwatering appetizers, the Pizzerias in Florence offer their guests one of the best Pizza experiences you could have around the entire globe. From breakfast to dinner, you've got nothing to fear. With these 10 Restaurants Serving the Best Pizza in Florence Italy, you will be satisfied, happy, and wanting more!