The City of Love, Paris, is one of the most beautiful cities in the world. The French culture, the Louvre Museum, Notre Dame Cathedral, and of course, the stunning and iconic Eiffel Tower. And because of the city's renaissance architecture and beauty, it has a reputation for being the most romantic place for couples to visit. But what's a romantic place without creamy, buttery and fragrant edible land snails cooked to perfection? In this blog, let's find the top 10 Best Restaurants for Escargots in Paris!
1) L'Escargot Montorgueil in Paris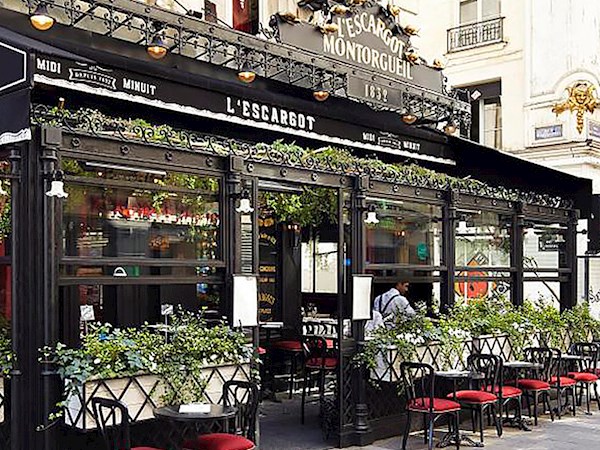 If you and your partner both enjoy Escargots and frog legs, L'Escargot Montorgueil is one of the best restaurants in Paris to try! If either you or your amour haven't tried these delicacies, you can kill two birds with one stone! Founded in 1832, L'Escargot Montorgueil is famous for their different variations of Escargots; for instance, with truffle or with foie gras. With such a rich history and recognizable tastes, this restaurant is famed among tourists visiting Paris. Don't forget to try some crepes to satisfy your sweet tooth too!
2) Chez André
Chez André is a traditional French brasserie in Paris located near the most beautiful avenue in the world – Place de l'Etoile. You can choose to dine in on their elegant spaces, or their sidewalk tables, giving you the true experience and lifestyle of a Parisian. Famous with even the locals, Chez André has excellent and delightful Burgundy Snails, ready to satisfy your Escargot craving. The restaurant is also famed for its veal and beef steaks if you are hungry for some red meat!
3) Le Petit Châtelet
This cozy restaurant offers classic regional dishes, grilled meats, Crème Brûlée, and light, creamy Escargots. Le Petit Châtelet is the perfect place for your romantic night out since it is only minutes away from Notre Dame, equipped with vibes of a traditional French bistro! So make sure to ready your beret as you transform into a local Parisian, eating lip-smacking Escargots in one of the most aesthetically pleasing restaurants in Paris!
4) Du Pain et des Idées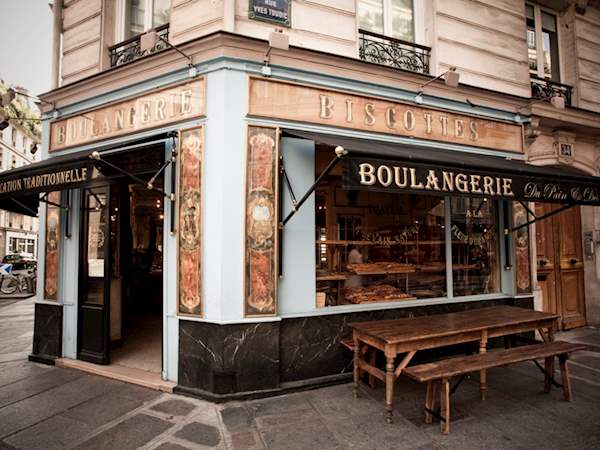 Aside from their traditional French pastries and signature Pain Des Amis bread, Du Pain et des Idées offers the most promising Escargot dishes you will ever taste. Their approach to preparing the cuisine is slightly different from others – which makes them unique and special! In Du Pain et des Idées, they make every snail a treat baked to perfection, with a great variety of never-before-heard Escargot Pastries. If you are visiting Paris for her celebrated chocolatiers, try the Escargot Pistache Chocolat, or Escargot Fruits Rouge Bio – with a guarantee of satisfying your sweet tooth.
5) Bouillon Chartier
If you're running a tight budget, but still want to experience fine dining without burning a hole in your wallet, Bouillon Chartier got you covered. Despite its affordable prices, their quality does not compromise. In fact, the restaurant has been serving generations of Parisians and tourists alike since 1896 – with their escargots being a crowd favorite. Indeed, this restaurant harkens back to another era of classic Parisian dining, with the diners being the stars of the show!
6) Le Coupe Chou
From cheeses to escargots, Le Coupe Chou is a restaurant of reputation. This restaurant is home to many locals that offers traditional French homemade cuisine with an interior that is hard to beat. The intimate atmosphere at Le Coupe Chou brings in all of their dishes, especially their center cuisine – the escargots, which are best paired with classical French Bordeaux wine. If you wish to have a top spot for a romantic dinner and top-of-the-line escargot, Le Coupe Chou is your go-to restaurant.
7) La Jacobine
La Jacobine is for those people who love to dine cozily with a little bit of culture. This restaurant is snugged in a historic passageway in Paris. As you dine here, you will experience the combination of elegance and grace many Parisians are exposed to every day. Although famous for their onion soup and coq au vin, their escargots are highly recommended by diners for their rich garlic butter sauce. The snails are served warm and are best paired with champagne! Try the signature French onion soup of La Jacobine too, as you eye the busy lives of Parisians passing through the big windows.
8) La Fontaine de Mars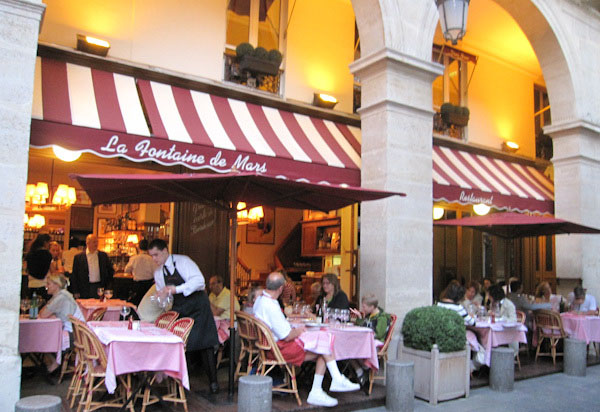 Famous for their steaks and casseroles, La Fontaine de Mars also serve the most tongue smacking and delicious escargot at your soon-to-be favorite restaurant. Located near the Eiffel Tower, this colorful bistro with a picturesque outdoor seating presents views that you can only see in movies. The escargots are served out of their shell together with a mushroom paté you will never forget.
9) Au Doux Raisin
Two steps away from the Rue Mouffetard will bring you to one of the Best Restaurants for Escargots in Paris. With a small menu of not more than 15 items, the chefs of Au Doux Raisin serve perfected and traditional french dishes like Beef Bourguignon, Duck Confit, and of course, Escargots. This quaint and cozy restaurant has a period decor that will bring you back in time as you dine on an unforgettable, and affordable, selection of delicious French classics.
10) Chez Janou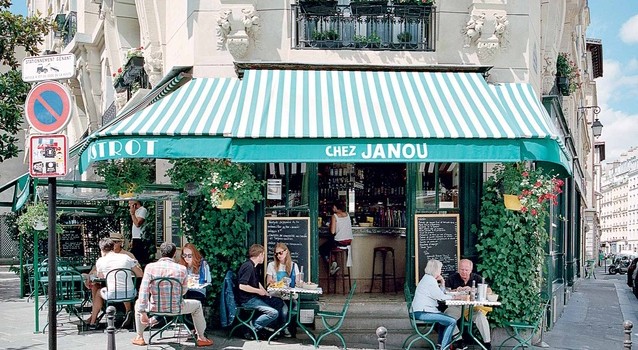 If you want a restaurant that serves food as your grandma does – made with love and cooked to perfection – Chez Janou is the place for you in Paris. The restaurant features simple but excellent homemade meals that capture the hearts of many of the locals in Paris. They have an extensive and famous list of pastas – one of the most famous ones being Tagliatelle with Escargots. This corner restaurant will give you a true French experience you will never forget for life!
The love of Paris and their renaissance culture rings true in many of our hearts, but when it comes to the love of their food, no one comes close to the Parisians themselves. Don't forget to visit these top 10 Best Restaurants for Escargots in Paris when you visit, and experience the city of love in a way you can't even begin to imagine.