Whether you're a tourist looking for a vacation in Australia or you're a local visiting, the Hunter Valley region is a destination unlike anywhere else. Among one of the world's most renowned wine regions, it is also full of grand mountains, beautiful lakes, and wide open fields. With so many places to explore, a day's trip will never be enough. After a day of trekking, riding, or tasting glorious wines and cheeses, rest your mind, body, and soul with the 10 Best Hotels in Hunter Valley Australia for A Relaxing Vacation!
1.Spicers Guesthouse
Celebrated as one of the most visited retreats for local winemakers after a long day of work, Spicers Guesthouse is the perfect base camp for anyone looking for a full wine-appreciation and wine-tasting experience. With 45 luxurious unique rooms and a stand-alone four-room cottage, each and every guest checking in the Guesthouse will have a different experience. With wine racks hugging many of the walls of the hotel, rest assured that you'll never run out of options for what drink you're going to have next!
2. Hunter Valley Resort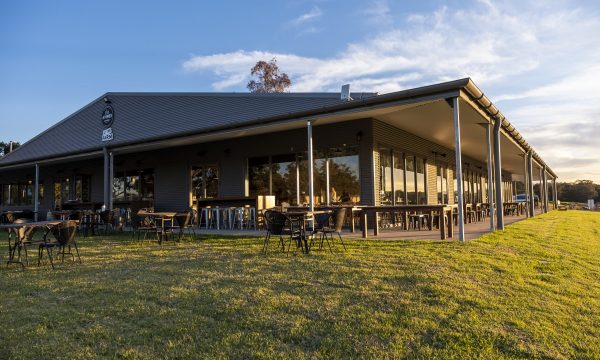 Operated by fourth generation hotel owners, Hunter Valley Resort has been a local legend for providing locals and tourists alike a uniquely Hunter Valley experience. With a great focus on sustainable environmental and local business processes, you can relax and enjoy the sights guilt-free at this resort. With a plethora of activities to choose from, you will never run out of things to do at Hunter Valley Resort!
3. Chateau Elan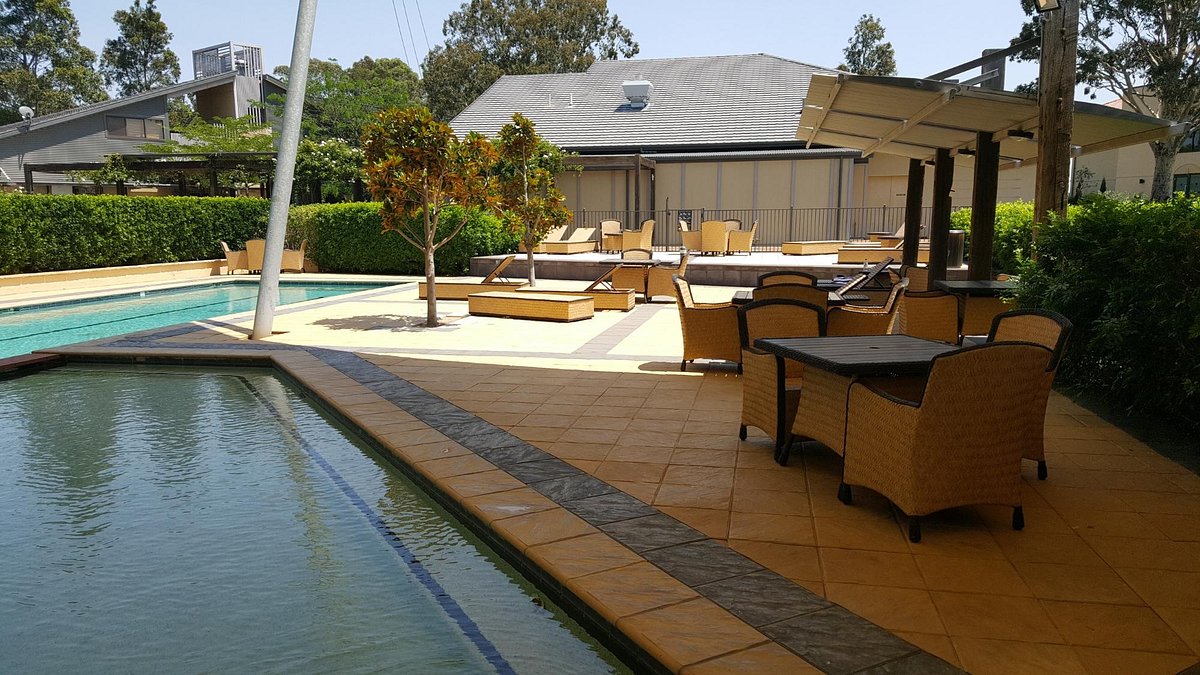 Snuggled between sweeping vineyards and winding wine trails, Charteau Elan is one of Australia's finest resorts! With an integrated golf course, spa, swimming pools and event venues – Charteau Elan is the perfect place for those looking for a luxurious and rigorously relaxing resort. Explore Pokolbin with unmatched views of the picturesque Wineglass Creeks at your front door. Don't forget to stop by the Legends Restaurant and quench your thirst with your favorite drink in Chateau Elan's open bar, the Spike Bar!
4. Thistle Hill Guesthouse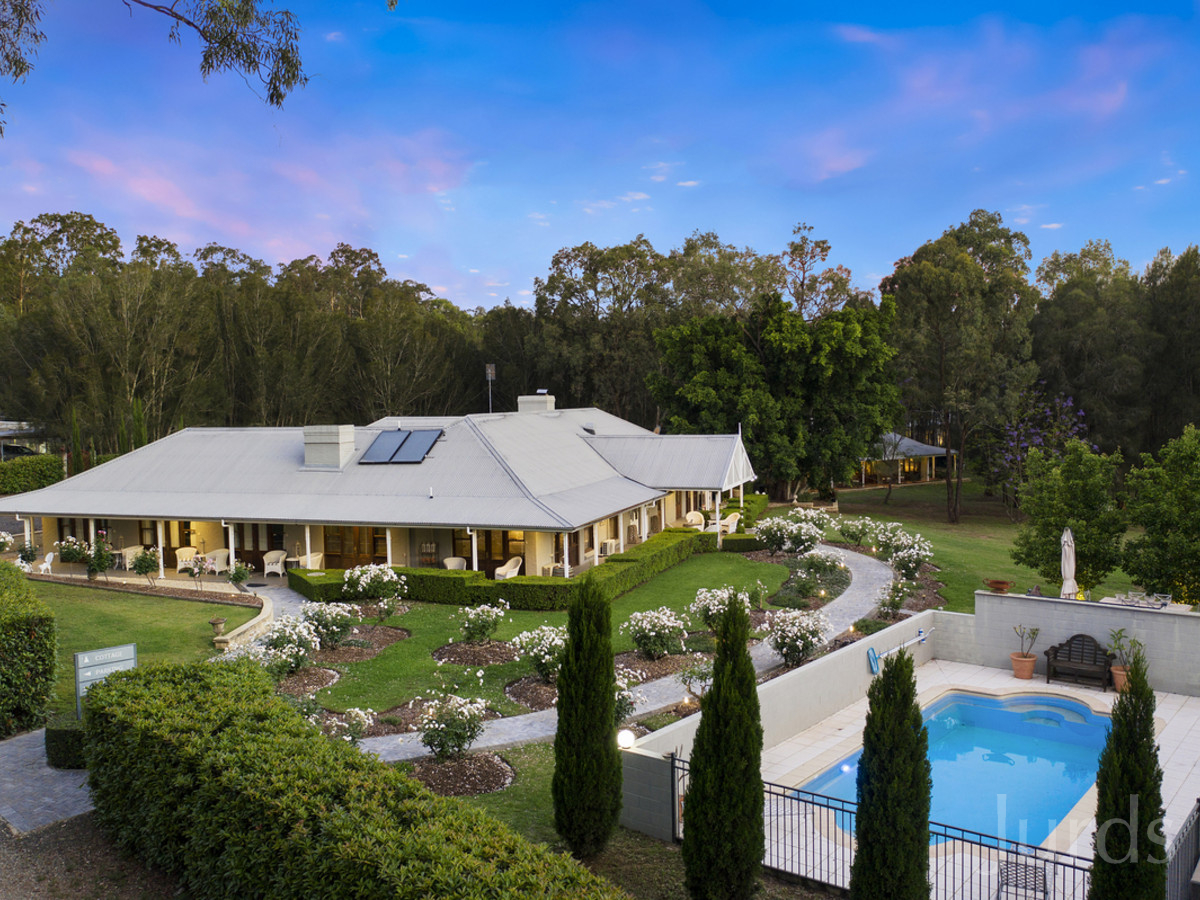 Known for its quiet and tranquil backdrop, Thistle Hill Guesthouse is the perfect place for if you are looking to escape the hustle and bustle of city life. Owning its very own vineyard, guests are only minutes away from the beautiful and sweet grapes that makes up the wine renowned globally. With barbeque spits, pizza ovens, and a large swimming pool, you won't find any other places more relaxing than this. The hotel also has a variety of outdoor seating and a breakfast room for a perfect, cozy munch.
5. Quest Maitland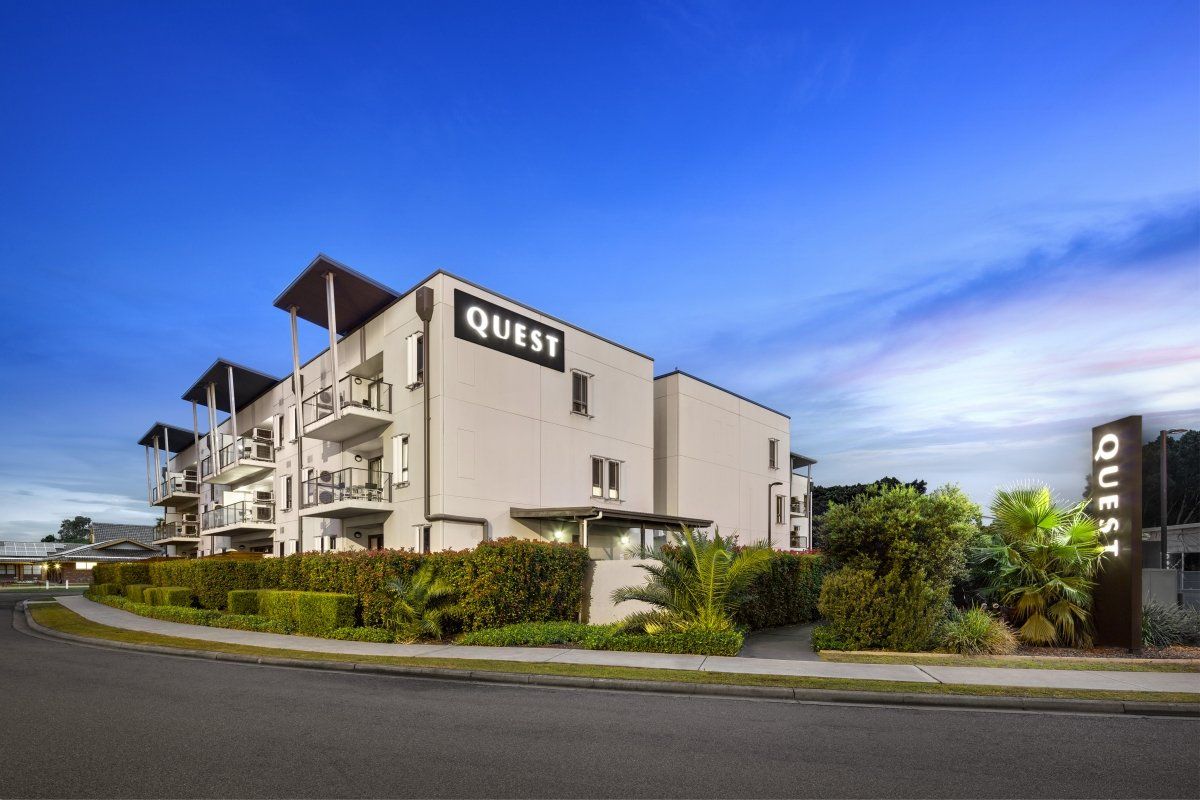 If you're looking for a perfect home base for all surrounding wineries and Hunter-Valley-only experiences, Quest Maitland got you covered! With only a half hour of travel from Newcastle Airport, Quest Maitland has 42 serviced apartments, consisting of studio, and one and two bedroom apartments! Ideal for larger groups like families, friends, or colleagues, Quest Maitland is your home away from home, where you're only an hour away from the beautiful and expansive wild lands of the Hunter Region.
6. H Boutique Hotel
In the heart of Pokolbin's food and wine region, H Boutique Hotel provide a modern accommodation experience for visitors and guests alike. From studios to villas to a homestead, H Boutique has an accommodation solution for all kinds of travelling. If you're still planning for your next holiday to Hunter Valley, fret not – H Boutique has curated packages for couples and families to experience the region's natural landscape and delicious food and wine.
7. Crowne Plaza Hunter Valley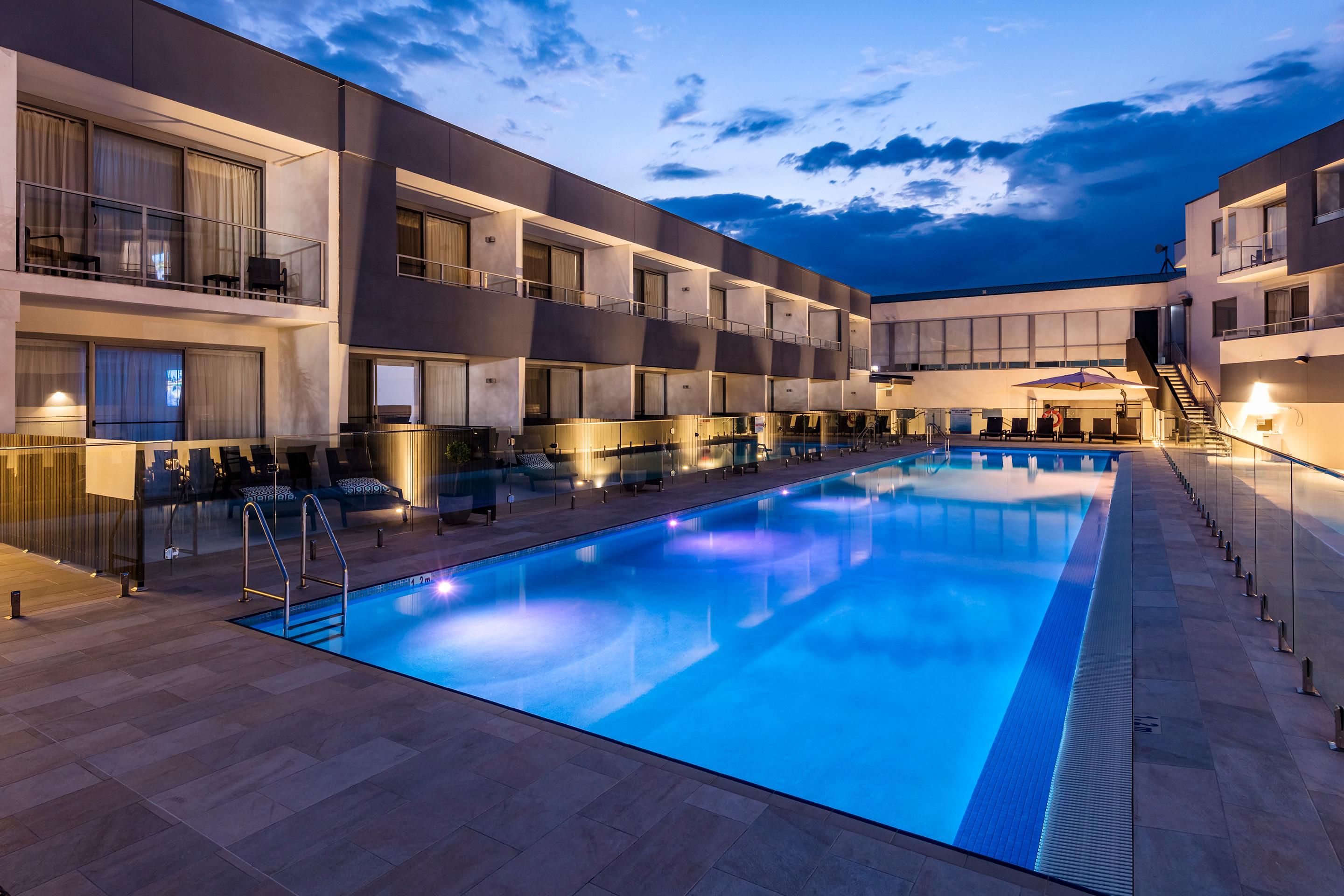 Choose your perfect stay with Crowne Plaza at Hunter Valley to experience a spacious, modern, and relaxing time. From well-maintained, sparkly clean rooms to world-class restaurants, grills, and bars, Crowne Plaza is the perfect solution for thrill seekers who love the natural beauty of the Hunter Valley region, but still want some luxurious comfort after a busy itinerary. Put on your swimming suits and dip into outdoor heated pools, spa, or go to gym to keep up your fitness regime! Crowne Plaza also has a 18-hole scenic golf course with premium facilities for golfers!
8. Estate Tuscany
If you are looking for uninterrupted views of the mountains blended with a stylish, modern, and rustic hotel décor, Estate Tuscany is the one! Located at the foothills of the Brokenback ranges of Pokolbin, Estate Tuscany offers a silent, relaxing retreat for their guests. They also got you covered with their on-site eateries – a fine dining restaurant and a cafe-style bar offering guests a sample of wine and beer from the Hunter Valley region!
9. Leisure Inn Pokolbin Hill
Leisure Inn Pokolbin Hill is surrounded by grand mountains, rolling vineyards, and luxurious self-contained villas – making it a perfect solution for your brief abode! Relax and re-energize on 21 acres of peace and tranquility a stone's throw away from the picturesque Hunter Valley region. With an onsite tennis court, outdoor swimming pool, playgrounds and BBQ facilities, there's something for everyone to enjoy. They also have sun lounges by the pool for those looking for a summer's tan!
10. Mercure Resort Hunter Valley Gardens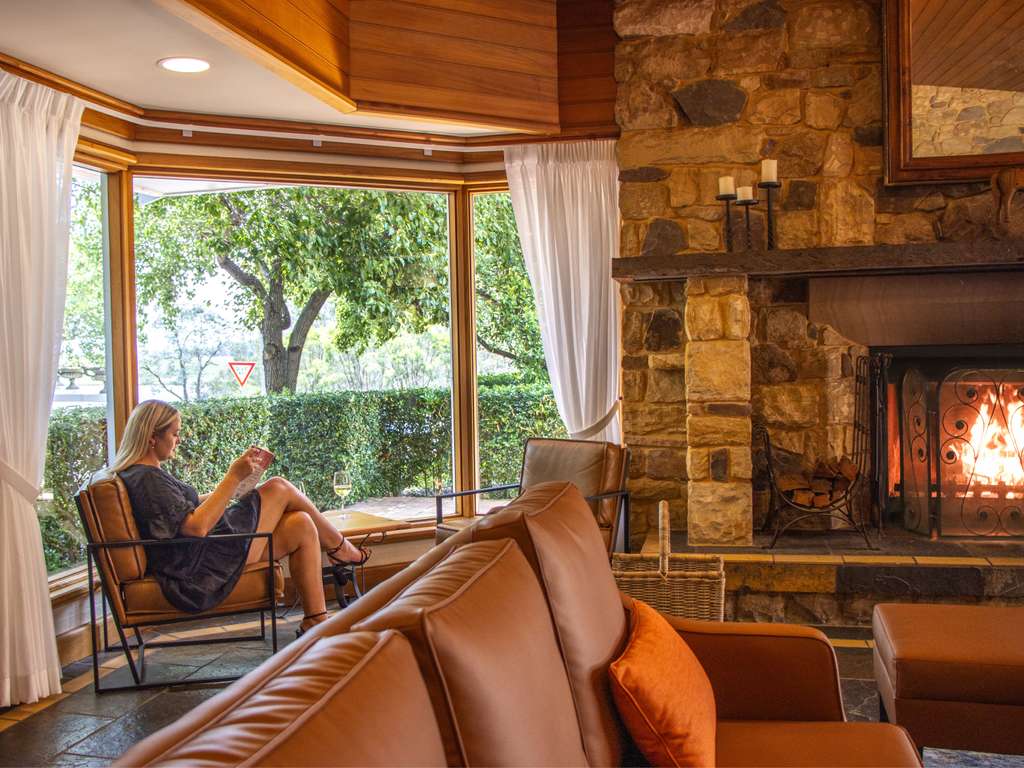 It's hard to think of a better place to relax than at the Mercure Resort Hunter Valley Gardens. This hotel is located near the Hunter Valley Gardens and Pokolbin village, which will offer guests otherworldly scenic sights, colours, and fragrances only minutes away from your room. Enjoy wine tastings and amazing restaurants with locally produced products and seasonal ingredients. With beautiful appointed rooms that open out to private balconies or courtyards, guests are only footsteps away from the majestic gardens and views of the Hunter Valley region.
If the hustle and bustle of modern life is catching up to you, its time to prepare a trip to one of the world's most beautiful landscapes. The Hunter Valley region will leave you calm, collected, and relaxed. After taking in all the nature of the day, relax at night in world class suites, apartments and villas in the best hotels of Hunter Valley! With a perfect combination of luxurious amenities and local beauty, its time to craft your perfect vacation!